Southwest Florida Towns & Cities
SW Florida Paradise Coast Living
Welcome to the Paradise Coast of Southwest Florida.
Discovering the Enchanting Paradise Coast: Exploring Southwest Florida's Towns and Cities
Welcome to the Paradise Coast, a captivating region in Southwest Florida that embodies the perfect blend of natural beauty, thriving communities, and an exceptional quality of life. This comprehensive guide takes you on a journey through the charming towns and cities that grace this area, delving into their unique histories, economic prospects, attractions, and the irresistible allure of living on the Paradise Coast.
Historical Tapestry
Southwest Florida's history is as diverse as it is intriguing, with Native American legacies, Spanish explorers' influences, and the pioneering spirit of early settlers shaping its narrative. The late 19th century saw the region's transformation, spurred by the arrival of railroads that linked the area to the rest of Florida and beyond. Naples, a gem of the Paradise Coast, emerged in the late 1880s as a haven for the affluent seeking refuge from harsh northern winters. Today, this historical fabric seamlessly intertwines with modern cities, weaving a story of continuity and charm.
Quality of Life
The Paradise Coast is renowned for its exceptional quality of life, epitomized by its year-round temperate climate, breathtaking natural landscapes, and a strong sense of community. Residents relish in access to unspoiled beaches, verdant golf courses, an array of water-based recreational activities, and a vibrant cultural scene. The region's emphasis on an outdoor lifestyle and wellness fosters an enviable sense of well-being that defines life on the Paradise Coast.
Southwest Florida Opportunities
The economy of Southwest Florida has diversified over time, encompassing thriving sectors such as tourism, healthcare, real estate, and professional services. Anchored by a vibrant tourism industry, the paradise coast – Gulf Coast region attracts global visitors to its idyllic beaches and rich cultural offerings. Moreover, an increasing number of businesses recognize the advantages of establishing a presence here, leading to a burgeoning job market and entrepreneurial opportunities.
Driving Forces: Major Employers
Several influential employers contribute significantly to the Paradise Coast's economy. Noteworthy among these are healthcare institutions like the NCH Healthcare System and Lee Health, providing world-class medical services to the community. Florida Gulf Coast University (FGCU) stands as an educational cornerstone, fostering learning and research. The hospitality sector, with its luxury resorts and golfing retreats, further bolsters the region's economic vitality.
Embarking on SWFL Adventures
From nature enthusiasts to history buffs, the Paradise Coast caters to a diverse range of interests. The Everglades National Park stands as an ecological marvel, offering insight into a unique ecosystem. On Sanibel Island, the J.N. "Ding" Darling National Wildlife Refuge entices birdwatching enthusiasts. Historical districts in towns such as Naples and Fort Myers captivate those drawn to the past, while art aficionados find solace in galleries and cultural events.
SW FL Growth and Real Estate
The allure of the Paradise Coast has led to consistent population growth over the years. The availability of waterfront properties, gated communities, and upscale neighborhoods attracts retirees, families, and professionals seeking an elevated lifestyle. Naples, with its opulent real estate market and upscale amenities, symbolizes luxury living. Efforts are underway to strike a balance between growth and preserving the region's natural splendor.
Enclaves of Elegance: Gated Communities
Gated communities define the Paradise Coast's lifestyle. Mediterra in Naples boasts elegant homes, golf courses, and lush surroundings. The Quarry, also in Naples, offers a unique lakeside living experience, while Miromar Lakes Beach & Golf Club in Estero blends residential living with resort-style amenities. These communities provide security, privacy, and a strong sense of belonging.
Today's Paradise Coast Living
In the present day, the Paradise Coast continues to attract those seeking a superior quality of life. The region's commitment to preserving its natural beauty, promoting sustainability, and nurturing a sense of community resonates with both residents and visitors. As the world evolves, the Paradise Coast remains an oasis where the timeless allure of sun, sea, and serenity harmonizes with the demands of contemporary living.
The towns and cities of the Paradise Coast in Southwest Florida offer an enchanting fusion of history, culture, natural magnificence, and economic potential. With their diverse historical backgrounds, promising career prospects, awe-inspiring attractions, and exceptional quality of life, these locales have rightfully earned their reputation as a slice of paradise. Whether you're captivated by Naples' historical allure, Sanibel Island's relaxed ambiance, Marco Island's pristine beaches, or Fort Myers' innovative spirit, the Paradise Coast promises an experience that's nothing short of extraordinary.
ESTERO, FL GIFTS

| Photo | Title | Buy |
| --- | --- | --- |
| | In Florida We Salt Margarita Not Sidewalks Winter Gift Shirt | On Sale |
| | Florida State Outline Stemless Wine Glass - State Themed Drinking Decor and Gifts for Floridian Women & Men - Large 17 Oz Glasses | On Sale |
| | Florida Gifts Wine Tumbler, Florida State Themed Travel Gift Home Decor Souvenirs Mug with Florida Shape, Mandala Design, Best Gifts for Women, Best Friends for Birthday, Christmas - Rose Gold | On Sale |
| | Totally Bamboo Florida State Shaped Serving & Cutting Board, Natural Bamboo | On Sale |
| | Dried Fruit Gift Basket– Healthy Gourmet Snack Box - Holiday Food Tray - Variety Snacks - Birthday, Sympathy, Mom, Dad, Corporate Tray - Bonnie & Pop | On Sale |
| | Florida Gifts Ceramic Coaster Set of 6, Absorbent with Cork Base, US State Themed Home Decor Souvenirs for Women, Best Friends, Housewarming, Birthday, Christmas | On Sale |
| | How to Read a Florida Gulf Coast Beach: A Guide to Shadow Dunes, Ghost Forests, and Other Telltale Clues from an Ever-Changing Coast (Southern Gateways Guides) | On Sale |
| | Jeff Dunham Estero, FL (2023) T-Shirt | On Sale |
| | Destination Florida State Gift Box Set , Homesick Scented Candle, State Necklace, Jar of Florida Message - State Gifts Idea | On Sale |


Avi's Water Sports Jet Ski Adventure Tours, Caxambas Park, 909 Collier Ct., Marco Island, FL 34145 | 239-777-9873
Avi's is a family-owned business that offers some of the most exciting dolphin jet ski tours and jet ski rental adventures on Marco Island. You are invited to take an exciting journey with Avi "The Dolphin Whisperer" and take home a complimentary flash drive of photos from your adventure. Bring the family and make lasting memories. Contact us to book your dolphin Jet Ski tour.
Avi's Water Sports & Jet Ski Adventure Tours - Marco Island, FL
---


Sunshine Tours and Fishing Charters, Rose Marina, 951 Bald Eagle Dr., Marco Island, FL | 239-642-5415
Sunshine Tours. Fish the 10,000 islands, the best in Off Shore, Back Water, and Near Coastal Fishing Charters. We know where the fish are. Also offering Marco Island Shelling Trips, and Sightseeing aboard one of our four fishing boats. Since 1984, Sunshine Tours has provided unsurpassed fishing charters, and on-the-water experiences for locals and visitors alike. Shared and private charters available. Contact us to book your Marco Island fishing charter.
Sunshine Tours & Charters - Marco Island, FL
---


Marco Island Princess / Sunshine Tours, Rose Marina, 951 Bald Eagle Dr., Marco Island FL 34145 | 239-642-5415
The Marco Island Princess is a 90' luxury yacht offering daily Sightseeing, Lunch and Sunset Dinner Cruises. All of our delicious meals are prepared fresh on board for your enjoyment. Our professional and friendly crew will attend to your every need. Two full service cash bars serving up all of your favorite drinks! Also available for Weddings and Private Charters. Marco Island's most unique dining experience!
Visit The Marco Island Princess - Marco Island, FL
---


Island Bike Shops (2 Locations) 1095 Bald Eagle Dr., Marco Island, FL 34145 | 239-394-8400 & 4342 Thomasson Dr., Naples, FL 34112 | 239-732-8400
At Island Bike Shops we make your visit fun. Reserve your rental online. Check our selection of bicycle rentals, electric bikes, motor scooters, trailers, and more. Naples Bicycle Tours provides a unique opportunity for residents and visitors to experience the diversity of Southwest Florida. Our large or small group bicycle tours can accommodate all cycling levels as we personally escort you through Naples, Historic Old Naples, Marco Island, or the Natural Everglades.
Visit Island Bike Shops - Marco Island & Naples
---


Naples Bicycle Tours, Naples, FL 34113 | 239-580-7960
Naples Bicycle Tours provides a unique opportunity for visitors and residents to experience the natural Florida Everglades, up close and personal. Connect with nature on this 3-hour historic & ecotour in the heart of the Glades. All tours include everything needed for the adventure: custom-fit cycle, helmet, drinks, snacks, and a certified FL naturalist guide.
Naples Bicycle Tours - Naples, FL
---


Go Cats On The Water - Port Of The Islands, Naples, FL | 239-748-4099
Marco and Naples Most Exciting Boat Tour. Explore the backwater and mangroves for an unforgettable adventure in Southwest Florida. Everglades Backwater Sightseeing Eco-Tours in our safe, and easy to drive boats. Choose a 75 minute or a 3 hour tour. Our custom Go-Cat boats are fun for all ages and can easily be operated by both younger adults and seniors.
GoCatsOnTheWater.com - Naples, FL
---


Matt Brown, William Raveis Real Estate, 720 Fifth Avenue South, Naples, FL 34102 | 239-580-8864
Specializing in luxury homes and condominiums, Matt Brown has 18+ years of experience marketing and selling exceptional properties. He has closed over $500 million and skillfully negotiated over 100 highest and best multiple-bid sales. Unparalleled focus on every detail, his reputation continues to set the bar high in the industry.
Matt Brown, Bonita Springs, Estero, Naples, FL Real Estate Agent
---


Becky Irwin Realtor® | 954-249-0374
Becky Irwin has been Florida resident for more than 30 years. Her family moved full time to Marco Island in 1980 and then to Fort Lauderdale in 1983. Becky is intimately familiar with both the east-coast (Broward) and west-coast (Collier) communities of Florida. A graduate of both St. Thomas Aquinas High School and Florida State University, she has deep roots and connections across South Florida. Becky is a licensed Florida Broker Associate, a member of the Marco Island Area Association of Realtors, Naples Area Board of Realtors and the Realtor Association of Greater Fort Lauderdale.
Visit Becky Irwin Realtor Listings
---


Marco Expert - Patrick J. Wilkins Realtor® | 239-260-3550
Certified Luxury Home Marketing Specialist. When you are ready to buy or sell on Marco Island contact the Wilkins Team. Personally sold Over $950 Million. Member RE/MAX Affinity Plus. #1 RE/MAX Agent Worldwide 2004. Browse our website for Marco Island real estate market research, covering all the surrounding areas as well.
Visit Marco Expert - Marco Island, FL
---


The Miano Group Realty LLC, 4119 Tamiami Trail East, Naples, FL 34112 | 239-734-3681
From Property Management, Vacation rentals, and southwest Florida Real Estate Sales you can always count on the experienced team at Miano Group Realty. At Miano Group Realty we "cover all the bases". Visit our website to view our latest Naples, Marco Island and Southwest Florida Real Estate.
Visit Miano Group Realty - Naples, FL
---


Siobhan St Amour, Coldwell Banker Real Estate, 950 N Collier Blvd, Ste 427, Marco Island, FL 34145 | 239-269-3863
I came from Ireland to Florida in 2006 and have been selling Real Estate on Marco Island and in Naples since 2015. When looking to buy here, you will need someone you can trust for up-to-date information. I am eager to serve you and will listen carefully to what you are looking for, and help you find your peace of paradise down here in Southwest Florida.
Siobhan St Amour Coldwell Banker Real Estate - Marco Island, FL
---
Contact Us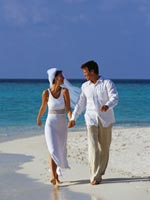 Paradise Coast Living


Share your Estero, Florida business news, vacation activity, or suggestions, contact us. Thank you for visiting Paradise Coast Living.