Brown Pelicans
Florida Birds, Wildlife Eco Tours – Nature Cruises – Bird Art
Brown Pelicans are large seabirds that are native to the coasts of North and South America, including the state of Florida. They are known for their distinctive appearance, with a long bill and a large throat pouch that they use to catch fish. Brown Pelicans are also notable for their ability to dive from the air into the water to catch fish.
In Florida, Brown Pelicans can be found along the coastlines and on some offshore islands. They are commonly seen perched on piers, jetties, and other man-made structures near the water. They are also sometimes seen flying in groups over the water, and diving from the air to catch fish.
Brown Pelicans in Florida were once listed as an endangered species due to the effects of pesticides on their populations, but conservation efforts have helped to stabilize their populations in recent years. Today, they are a common sight along the coasts of Florida and other parts of the United States.
Overall, Pelicans are an important part of Florida's coastal ecosystem and a popular bird to watch for birdwatchers and nature enthusiasts alike.


Avi's Water Sports Jet Ski Adventure Tours, Caxambas Park, 909 Collier Ct., Marco Island, FL 34145 | 239-777-9873
Avi's is a family-owned business that offers some of the most exciting dolphin jet ski tours and jet ski rental adventures on Marco Island. You are invited to take an exciting journey with Avi "The Dolphin Whisperer" and take home a complimentary flash drive of photos from your adventure. Bring the family and make lasting memories. Contact us to book your dolphin Jet Ski tour.
Avi's Water Sports & Jet Ski Adventure Tours - Marco Island, FL
---


Sunshine Tours and Charters, Rose Marina, 951 Bald Eagle Dr., Marco Island FL | 239-642-5415
Sunshine Tours offers the best in Offshore, Back Country and Near Coastal Fishing, Island Shelling and Sightseeing aboard one of our four fishing boats. Since 1984, Sunshine Tours has provided unsurpassed on-the-water experiences for locals and visitors alike. Shared and private charters available.
Visit Sunshine Tours Marco Island
---


Go Cats On The Water - Port Of The Islands, Naples, FL | 239-748-4099
Marco and Naples Most Exciting Boat Tour. Explore the backwater and mangroves for an unforgettable adventure in Southwest Florida. Everglades Backwater Sightseeing Eco-Tours in our safe, and easy to drive boats. Choose a 75 minute or a 3 hour tour. Our custom Go-Cat boats are fun for all ages and can easily be operated by both younger adults and seniors.
GoCatsOnTheWater.com - Naples, FL
---


Marco Island Princess / Sunshine Tours, Rose Marina, 951 Bald Eagle Dr., Marco Island FL 34145 | 239-642-5415
The Marco Island Princess is a 90' luxury yacht offering daily Sightseeing, Lunch and Sunset Dinner Cruises. All of our delicious meals are prepared fresh on board for your enjoyment. Our professional and friendly crew will attend to your every need. Two full service cash bars serving up all of your favorite drinks! Also available for Weddings and Private Charters. Marco Island's most unique dining experience!
Visit The Marco Island Princess - Marco Island, FL
---


Naples Bicycle Tours, Naples, FL 34113 | 239-580-7960
Naples Bicycle Tours provides a unique opportunity for visitors and residents to experience Marco Island, the Natural Florida Everglades, and Historic Old Naples up close and personal, on a bicycle. All bike tours include everything needed for an amazing bicycling adventure: custom-fit cycle, helmet, drinks, snacks, and a certified FL naturalist guide.
Naples Bicycle Tours - Naples, FL
---
BROWN PELICANS: MAJESTIC SEABIRDS OF SOUTHWEST FLORIDA
The Brown Pelican (Pelecanus occidentalis) is a remarkable coastal bird known for its distinctive appearance, graceful flight, and fascinating feeding behaviors. Found in various coastal and estuarine regions, including Southwest Florida, these pelicans are a testament to the diversity of avian life along the Gulf of Mexico. In this article, we will explore the intriguing characteristics, habitat, behavior, and conservation status of the Brown Pelican, with a focus on its presence in the captivating landscapes of Southwest Florida.
Characteristics:
The Brown Pelican is a large bird with a wingspan ranging from 6 to 8 feet (1.8 to 2.4 meters). Its most distinguishing feature is its long, robust bill with a distinctive hook at the end. The pelican's plumage varies between adults and juveniles. Adults exhibit a dark brown body, white head and neck, and a pale yellow crown. During the breeding season, adults often display vibrant colors on their pouches and necks, while juveniles sport a mottled brown and white appearance.
Brown Pelican Habitat and Distribution:
Brown Pelicans are commonly found in coastal and marine environments throughout the Americas. They inhabit both the Atlantic and Pacific coasts, as well as the Gulf of Mexico. Southwest Florida, with its extensive shoreline, mangroves, and estuaries, provides an ideal habitat for these seabirds. The warm waters of the Gulf and the presence of abundant fish populations make this region particularly attractive to Brown Pelicans.
Behavior and Feeding Habits:
One of the most captivating sights is that of a Brown Pelican diving into the water from considerable heights to catch its prey. Unlike other pelican species that plunge into the water from the surface, Brown Pelicans execute spectacular aerial dives, using their keen eyesight to spot fish underwater. Once a target is spotted, they fold their wings and dive vertically, entering the water headfirst with a large splash. Their distinctive throat pouches expand to scoop up both water and fish, and the pelican then raises its head to drain the water before swallowing its catch.
Breeding and Nesting:
Brown Pelicans often breed in large colonies on islands or isolated stretches of coastline. Breeding season varies depending on location but typically occurs during spring and early summer. They build their nests on the ground, using sticks, grass, and other available materials. Both parents take turns incubating the eggs, and after hatching, they feed their chicks with regurgitated fish.
Conservation Status:
The Brown Pelican has experienced significant population fluctuations over the years. In the mid-20th century, their populations were severely impacted by the widespread use of the pesticide DDT, which led to thin eggshells and reproductive failures. However, conservation efforts, including the ban on DDT and habitat protection, have led to a remarkable recovery. The species was removed from the U.S. Endangered Species List in 2009, highlighting the success of these endeavors.
Brown Pelicans in Southwest Florida:
Southwest Florida, encompassing areas such as the Everglades, Sanibel Island, and the Ten Thousand Islands, provides an essential haven for Brown Pelicans. The interconnected system of mangroves, shallow waters, and productive estuaries offers an abundant supply of fish, a crucial component of their diet. Birdwatchers, nature enthusiasts, and tourists visiting Southwest Florida can frequently observe these graceful creatures soaring above the waves, diving for their meals, or congregating in colonies along the shorelines. A brown pelican dive may often be spotted during an Eco-Tour excursion.
The Brown Pelican's presence in Southwest Florida's coastal ecosystems adds a touch of majesty and wonder to the region's natural beauty. With its unique appearance, remarkable feeding behaviors, and impressive recovery story, the Brown Pelican stands as a symbol of nature's resilience and the importance of conservation efforts in preserving our delicate ecosystems. As visitors and residents alike enjoy the stunning landscapes of Southwest Florida, the sight of these majestic seabirds in flight is a reminder of the intricate connections between the animal kingdom and the environments they call home. Thank you for helping to protect Florida wildlife.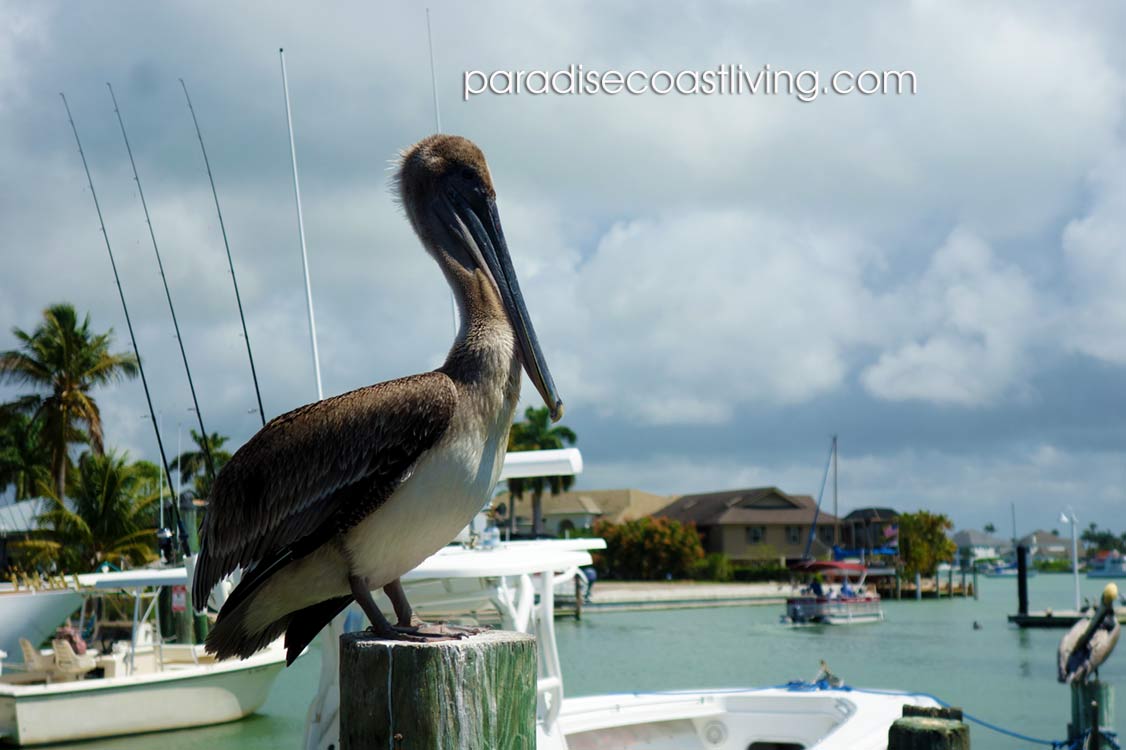 SHOP PELICAN ART GIFTS

| Photo | Title | Buy |
| --- | --- | --- |
| | SANMENMO Pelicans Decor,Nautical BeachTable Statue,Hand Caraved Wooden Bird Coastal Home Decorations Ornaments Vintage Creative Indoor Art for Bathroom Office Dinning Room Decor-Blue | On Sale |
| | HONGLAND Solar Metal Pelican Statues Garden Sculpture & Statues, Glass Outdoor Pelican Yard Art Coastal Ocean Bird Decor Lawn Ornament for Backyard Porch Patio Decor(19 Inch) | On Sale |
| | Brown Pelican (Louisiana True) | On Sale |
| | Pelicans (Amazing Animals) | On Sale |
| | Louisiana State Bird Key Rack - Brown Pelican - Original Art | On Sale |
| | Audubon Birds America Brown Pelican Premium Wall Art Canvas Print 18X24 Inch | On Sale |
| | Niwo ART (TM - American White Pelican by John James Audubon. The Birds of America Reproductions. Giclee Print Acrylic Coating on Canvas for Home Decor (24 x 20 x 1.5 Inch) | On Sale |
| | Large Framed Wall Art Ready to Hang 20" x 40" brown pelicans and cormorants perched on the posts of a jette on a Canvas Print Artwork Wall Art Painting Pictures Home Office Wall Décor Modern Poster | On Sale |
| | Brown Pelican Flying Over the Ocean Color 16x20 Photography Print Wall Art Print Only Unmounted Unframed Beach Life Theme Picture | On Sale |
| | Brown Pelicans Feeding in the Ocean Color 11x14 Photography Print Wall Art - Print Only Gulf Shores Alabama Beach Life Themed Picture | On Sale |
| | Pelican Bird Watercolor Painting Bird Print Artist Eric Sweet | On Sale |
| | Posters Three Brown Pelicans Oil Painting on Ocean Wall Art Deck with Bird Posters Canvas Wall Art for Living Room Bedroom Office Kitchen Decor 12x16inch(30x40cm) Unframe-Style | On Sale |
| | bestdeal depot Framed Canvas Print Wall Art Louisiana Brown Pelican Bird Animals WildLife Illustrations Modern Art Rustic Portrait Relax/Calm for Living Room, Bedroom, Office - 16"x24" NATURAL | On Sale |
| | Fine Art Canvas Golden Salty Pelican Canvas Print by Artist Paul Brent for Living Room, Bedroom, Bathroom, Kitchen, Office, Bar, Dining & Guest Room - Ready to Hang - 24 in x 32 in | On Sale |
| | Fine Art Canvas Arianna Pelican - Wood Canvas Print by Artist Paul Brent for Living Room, Bedroom, Bathroom, Kitchen, Office, Bar, Dining & Guest Room - Ready to Hang - 22 in x 22 in | On Sale |
Contact Us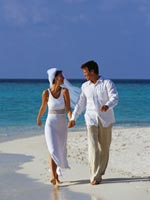 Paradise Coast Living


Tommy Bahama Beachwear
Sunglasses