Birding Southwest Florida
SWFL Bird Trails Nature Viewing Birdwatching Areas Audubon Society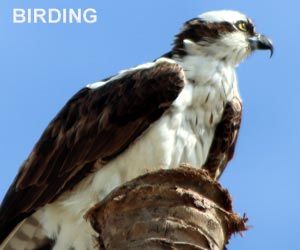 Welcome to beautiful Southwest Florida – the Paradise Coast is a fantastic place to go birding. The Great Florida Birding Trail offers easy-to-access birding opportunities, nature walks, and Audubon Society Sanctuary Boardwalks.
Birding in Florida's Paradise Coast is full of surprises with nearly 200 species of birds flying, living, and visiting southwest Florida.  Corkscrew Sanctuary in Immokalee is a breeding ground for wood storks and other migrating birds.
Bird Florida – and be prepared for a "fall-out" –  a sudden arrival of migratory birds that will suddenly descend on a particular area. This phenomenon can be startling but provides for an unforgettable birding experience.
Southwest Florida locations for birdwatching are unmatched in the US and are one of the top birding locations in the world. Enjoy our Florida Birding suggestions and thank you for visiting. Share your Florida business in Paradise Coast Living, contact us.
SW FLORIDA BIRDING – BIRDWATCHING & BIRDING TRAILS


Island Bike Shops (2 Locations) 1095 Bald Eagle Dr., Marco Island, FL 34145 | 239-394-8400 & 4342 Thomasson Dr., Naples, FL 34112 | 239-732-8400
At Island Bike Shops we make your visit fun. Reserve your rental online. Check our selection of bicycle rentals, electric bikes, motor scooters, trailers, and more. Naples Bicycle Tours provides a unique opportunity for residents and visitors to experience the diversity of Southwest Florida. Our large or small group bicycle tours can accommodate all cycling levels as we personally escort you through Naples, Historic Old Naples, Marco Island, or the Natural Everglades.
Visit Island Bike Shops - Marco Island & Naples
---
Tiger Tail Beach
168 Royal Palm Drive
Marco Island, FL 34145
Tidal pools provide food for local and migrating species like Osprey, Eagles, and others. Endangered piping plovers stroll the sands on the north end of Tiger Tail.
Audubon Corkscrew Swamp Sanctuary
375 Sanctuary Rd
Naples, FL 34120-4865
Open ⋅ 8:00 AM – 3:00 PM
Tel. (239) 348-9151
CREW Bird Rookery Swamp Trail
1295 Shady Hollow Blvd W, Naples, FL 34120
Tel. (239) 657-2253
Web. https://crewtrust.org/
Hours: One hour before sunrise until one hour after sunset.
Admission: Free. Donations accepted. Open to the public. The Bird Rookery Swamp Trail officially opened in July 2011. The Bird Rookery Swamp Trail offers 12 miles of hiking and biking trails, including a 1500-ft. boardwalk with wheelchair accessibility.
Delnor-Wiggins Pass State Park
11135 Gulfshore Drive
Naples FL 34108
The picnic area includes grills, and restrooms. Walk the beach slowly to view sanderlings, seagulls, osprey, willets, and terns
Admission: $6.00 per vehicle. Note: Exact change or credit cards only.
Rookery Bay National Estuarine Research Reserve
Tower Road, Naples, FL
Tel. (239) 530-5972
Roam 110,000 acres of pristine mangrove forest, uplands, and the protected waters of Rookery Bay.  Located where the freshwater rivers and streams meet the ocean. Rookery Bay provides a unique habitat for Southwest Florida wildlife. View more than 150 species of birds and other wildlife, including threatened and endangered animals. There is a handicapped-accessible walking trail.
BIRDING ESSENTIALS

| Photo | Title | Buy |
| --- | --- | --- |
| | Nikon PROSTAFF 3S 8x42 | On Sale |
| | Nikon 16000 PROSTAFF 7S 8x30 Inches Compact Binocular (Black) | On Sale |
| | NIKON Monarch M5 8x42 | On Sale |
| | Nikon Monarch M5 8x42 Binocular Bundle with Nikon Lens Pen and Binocular Harness (3 Items) | On Sale |
| | Nikon COOLPIX P950 | On Sale |
| | Nikon Z 50 with Wide-Angle Zoom Lens | Compact mirrorless stills/video camera with 16-50mm lens | Nikon USA Model | On Sale |
| | Nikon Monarch FIELDSCOPE 82ED-A W/MEP-20-60 , Black | On Sale |
| | Nikon Aculon A30 10x 25mm Binocular, Black | On Sale |
| | Nikon AF-S FX NIKKOR 200-500mm f/5.6E ED Vibration Reduction Zoom Lens with Auto Focus for Nikon DSLR Cameras | On Sale |
| | Nikon AF-S NIKKOR 500mm F/5.6E Pf ED VR Super-Telephoto Lens | On Sale |
| | Celestron – Nature DX 8x42 Binoculars – Outdoor and Birding Binocular – Fully Multi-coated with BaK-4 Prisms – Rubber Armored – Fog & Waterproof Binoculars – Top Pick Optics | On Sale |
| | Celestron – Nature DX 12x56 Binoculars – Outdoor and Birding Binocular – Fully Multi-coated with BaK-4 Prisms – Rubber Armored – Fog & Waterproof Binoculars – Top Pick Optics | On Sale |
| | Nikon PROSTAFF 3S 8x42 | On Sale |
| | Vortex Optics Diamondback HD 8x42 Binoculars | On Sale |
| | 12X50 Professional HD Binoculars for Adults with Phone Adapter, High Power Binoculars with BaK4 prisms, Super Bright Lightweight & Waterproof Binoculars Perfect for Bird Watching, Hunting, Stargazing | On Sale |
| | Leupold BX-5 Santiam HD Binoculars, 15x56mm (172457) | On Sale |
| | Vortex Optics Viper HD Spotting Scope 15-45x65 Angled | On Sale |
| | Vortex Optics Razor HD Roof Prism Binoculars 8x42 | On Sale |
| | Zeiss 8x42 Victory SF Binocular with LotuTec Protective Coating (Black) (524223) | On Sale |
| | Sig Sauer ZULU6 16x42mm Schmidt-Pechan Prism Binoculars, Image Stabilized, Graphite, SOZ61601 | On Sale |
| | Swarovski Optik 15x56 SLC Series Water Proof Roof Prism Binocular with 4.5 Degree Angle of View, Green | On Sale |
| | Leica 10x42 Noctivid Binoculars | On Sale |
| | Retro Birding Bird Watching Nerd | Funny Bird Watcher T-Shirt | On Sale |
| | 100 Plants to Feed the Birds: Turn Your Home Garden into a Healthy Bird Habitat | On Sale |
Contact Us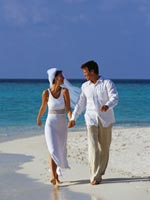 Paradise Coast Living




Marco Island Princess / Sunshine Tours, Rose Marina, 951 Bald Eagle Dr., Marco Island FL 34145 | 239-642-5415
The Marco Island Princess is a 90' luxury yacht offering daily Sightseeing, Lunch and Sunset Dinner Cruises. All of our delicious meals are prepared fresh on board for your enjoyment. Our professional and friendly crew will attend to your every need. Two full service cash bars serving up all of your favorite drinks! Also available for Weddings and Private Charters. Marco Island's most unique dining experience!
Visit The Marco Island Princess - Marco Island, FL
---


Go Cats On The Water - Port Of The Islands, Naples, FL | 239-748-4099
Marco and Naples Most Exciting Boat Tour. Explore the backwater and mangroves for an unforgettable adventure in Southwest Florida. Everglades Backwater Sightseeing Eco-Tours in our safe, and easy to drive boats. Choose a 75 minute or a 3 hour tour. Our custom Go-Cat boats are fun for all ages and can easily be operated by both younger adults and seniors.
GoCatsOnTheWater.com - Naples, FL
---


Avi's Water Sports Jet Ski Adventure Tours, Caxambas Park, 909 Collier Ct., Marco Island, FL 34145 | 239-777-9873
Avi's is a family-owned business that offers some of the most exciting dolphin jet ski tours and jet ski rental adventures on Marco Island. You are invited to take an exciting journey with Avi "The Dolphin Whisperer" and take home a complimentary flash drive of photos from your adventure. Bring the family and make lasting memories. Contact us to book your dolphin Jet Ski tour.
Avi's Water Sports & Jet Ski Adventure Tours - Marco Island, FL
---


Naples Bicycle Tours, Naples, FL 34113 | 239-580-7960
Naples Bicycle Tours provides a unique opportunity for visitors and residents to experience Marco Island, the Natural Florida Everglades, and Historic Old Naples up close and personal, on a bicycle. All bike tours include everything needed for an amazing bicycling adventure: custom-fit cycle, helmet, drinks, snacks, and a certified FL naturalist guide.
Naples Bicycle Tours - Naples, FL
---