Florida Fun & Top FL Attractions
Things To Do – Play Outdoors Paradise Coast Florida Style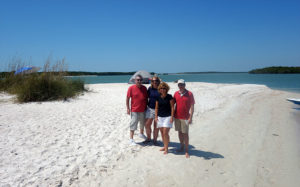 Get outside and have fun at a one-of-a-kind Paradise Coast Florida Attraction!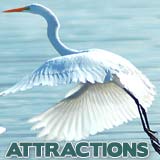 The Florida Lifestyle is an outdoor sun and fun fest of amazing outdoor activities and things to do.  Let us introduce you to some of our favorite southwest Florida activities, attractions, one-of-a-kind places, and things-to-do. While the well-known Florida Attractions like Walt Disney World Resort, Universal Orlando, Everglades National Park, and Miami's famous South Beach attract millions of visitors annually, we will present often over-looked Florida places, vacation ideas, and amazing adventures.
Some of the lesser-known Florida Attractions, Tour Guides, and Places of Interest we found include local USCG-approved fishing guides, tour boat operators, local marinas, watersports tours, and rentals, Everglades Eco Tours, sensational sunset dinner cruises, guided island shelling adventures, and more.
We encourage you to telephone the suggested Florida Attractions direct for the absolute best offers and thank you for mentioning Paradise Coast Living.  Share your Florida Attraction news or suggestions, contact us. Thank you for visiting Paradise Coast Living.

SW FL TOP FAMILY ATTRACTIONS FROM PARADISE COAST LIVING


Marco Island Princess / Sunshine Tours, Rose Marina, 951 Bald Eagle Dr., Marco Island FL 34145 | 239-642-5415
The Marco Island Princess is a 90' luxury yacht offering daily Sightseeing, Lunch and Sunset Dinner Cruises. All of our delicious meals are prepared fresh on board for your enjoyment. Our professional and friendly crew will attend to your every need. Two full service cash bars serving up all of your favorite drinks! Also available for Weddings and Private Charters. Marco Island's most unique dining experience!
Visit The Marco Island Princess - Marco Island, FL
---


Go Cats On The Water - Port Of The Islands, Naples, FL | 239-748-4099
Marco and Naples Most Exciting Boat Tour. Explore the backwater and mangroves for an unforgettable adventure in Southwest Florida. Everglades Backwater Sightseeing Eco-Tours in our safe, and easy to drive boats. Choose a 75 minute or a 3 hour tour. Our custom Go-Cat boats are fun for all ages and can easily be operated by both younger adults and seniors.
GoCatsOnTheWater.com - Naples, FL
---


Avi's Water Sports Jet Ski Adventure Tours, Caxambas Park, 909 Collier Ct., Marco Island, FL 34145 | 239-777-9873
Avi's is a family-owned business that offers some of the most exciting dolphin jet ski tours and jet ski rental adventures on Marco Island. You are invited to take an exciting journey with Avi "The Dolphin Whisperer" and take home a complimentary flash drive of photos from your adventure. Bring the family and make lasting memories. Contact us to book your dolphin Jet Ski tour.
Avi's Water Sports & Jet Ski Adventure Tours - Marco Island, FL
---


Naples Bicycle Tours, Naples, FL 34113 | 239-580-7960
Naples Bicycle Tours provides a unique opportunity for visitors and residents to experience Marco Island, the Natural Florida Everglades, and Historic Old Naples up close and personal, on a bicycle. All bike tours include everything needed for an amazing bicycling adventure: custom-fit cycle, helmet, drinks, snacks, and a certified FL naturalist guide.
Naples Bicycle Tours - Naples, FL
---
Southwest Florida, also known as the Paradise Coast, is a popular vacation destination with plenty of attractions and things to do. Here are some of the top activities and places to visit in the area:
Visit Naples Pier: View a popular landmark that extends 1,000 feet into the Gulf of Mexico. The new Naples pier will be a great spot for fishing, sunset watching, and bird watching.

Corkscrew Swamp Sanctuary: This 13,000-acre sanctuary is home to a variety of wildlife, including alligators, otters, and wood storks. Visitors can take a boardwalk trail through the swamp and see the diverse ecosystem up close.

Delnor-Wiggins Pass State Park: This beautiful state park has pristine beaches, hiking trails, and a variety of water activities, such as kayaking and paddleboarding.

Naples Zoo at Caribbean Gardens: The Naples Zoo is home to over 70 species of animals, including lions, tigers, and giraffes. Visitors can also take a boat ride through islands of primates, and watch animal feedings.

Marco Island: This popular vacation spot has beautiful beaches, water sports activities, and a variety of dining and shopping options.

Everglades National Park: This vast park covers over 1.5 million acres and is home to a diverse ecosystem of wildlife, including alligators, panthers, and manatees. Visitors can take guided tours, go hiking, and explore the park's many waterways.

Tin City: This historic waterfront district in Naples has a variety of shops and restaurants, as well as boat tours and fishing charters.

Artis-Naples: This performing arts center is home to the Naples Philharmonic and hosts a variety of concerts, plays, and events throughout the year.

Third Street South: This historic district in Naples has a variety of boutique shops, art galleries, and restaurants, as well as a farmer's market on Saturdays.

Fifth Avenue South: This popular shopping and dining district in downtown Naples has a variety of upscale shops, art galleries, and restaurants.
Overall, the Paradise Coast offers a variety of activities and attractions for visitors of all ages and interests.
Contact Us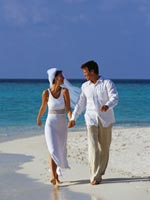 Paradise Coast Living