Paradise Coast SWFL Take-Out Restaurants
Great Food To Go – Take Out Dining in Naples – Marco Island – Estero – Fort Myers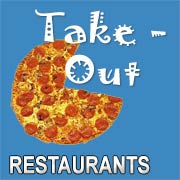 Now, more than ever you need to know about sensational food to go options. Southwest Florida chefs and restaurants present a wide range of take-out food – everything from pizza and subs, to fine dining chef-prepared entrees served with a full-course of side dishes. Paradise Coast restaurant owners have responded to the need for first-quality takeout food.  Thank you for supporting our local chefs, restaurant industry workers and service personel.
This is Paradise Coast – we know our food and enjoy sharing our favorite take-out restaurants and to-go menus.
Share your favorite SWFL restaurant offering takeout or orders to go. Thank you for visiting Paradise Coast Living, contact us.
Take Out Restaurants – SW Florida Food To Go Dining Options


DaVinci's Ristorante, 599 S. Collier Blvd. #215, Marco Island, FL 34145 | 239-389-1888
A heart-warming, family ambiance offers you the best authentic Italian Cuisine. Open for Lunch and Dinner. Private room for your special event. The only wood-burning pizza oven in Marco. Our local DJ plays great music every Friday and Saturday night.
Visit DaVinci's Ristorante ~ Marco Island
---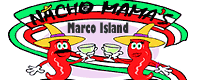 Nacho Mama's , 599 S. Collier Blvd., Marco Island, FL 34145 | 239-389-2222
Nacho Mama's - a favorite place for a great meal and a fun time. Nacho Mama's is a family owned restaurant serving Tex-Mex and American fare. Nacho Mama's is a recipient of the prestigious Platinum Plate Award for best Mexican Cuisine. Specialities include- Sizzling Fajitas, Nachos Grande, Baja Fish tacos, fresh chicken sandwiches, fresh salads, and one of the best burgers on the island. Full liquor bar and ice cold Cerveza. 5 large screen TV's, Happy Hour Specials.
Visit Nacho Mamas Tex-Mex ~ Marco Island
---
Marco Island Take-Out Restaurants
Davinci
Italian specialties
Takeout and Delivery
239-389-1888
Visit Website
Nacho Mama's
Tex-Mex favorites
Takeout
239-389-2222
Visit Website
Snook Inn
239-394-3313
McDonald's
239-642-8899
Margarita's
239-394-6555
Marek's
239-642-9948
Joey D's
239-3895639
Jackie's Chinese
239-642-8148
Arturo's Bistro
239-394-7578
Mel's Dinner
4820 South Cleveland Avenue
Fort Myers, FL
239-275-7850
Miller's Ale House
Naples, FL
239-591-0125
Fort Myers, FL
239-461-9334
Add your SWFL TakeOut Restaurant to this page. Call us at 1-239-431-4052 to include your listing on this page. Paradise Coast Living thanks you for supporting local business. Please remember to tip your waiter/waitress, or delivery person generously.