Cape Coral Florida
SW Florida Paradise Coast Living
Welcome to Cape Coral, Florida, a thriving city located on the beautiful Gulf Coast. With its stunning waterfront views, extensive canal system, and abundant recreational opportunities, Cape Coral offers an idyllic lifestyle for both residents and visitors.
The History of Cape Coral
Cape Coral has a fascinating history that dates back to the 1950s when it was developed as a planned community by brothers Leonard and Jack Rosen. Recognizing the region's potential, they constructed an extensive network of canals, capitalizing on the city's waterfront allure. Over the years, Cape Coral has experienced remarkable growth, establishing itself as one of the fastest-growing communities in Florida, with a current population exceeding 190,000 residents.
Cape Coral Real Estate Options
The real estate market in Cape Coral offers a diverse range of options to suit various preferences and budgets. The city's waterfront location boasts an impressive inventory of waterfront homes, providing residents with direct access to the Gulf of Mexico. Additionally, there is a wide selection of single-family homes, condominiums, and townhouses available throughout the area. Cape Coral's real estate market is known for its affordability, making it an attractive destination for homebuyers and investors alike. Check with suggested local Realtors about current inventory and property tax, and insurance premiums.
Neighborhoods, Popular Communities, Villages, and Districts
Cape Coral is divided into numerous neighborhoods, each with its own unique charm and character. Among the popular communities is Cape Harbour, a luxurious waterfront neighborhood featuring a marina, shops, and restaurants. Sandoval is another noteworthy community known for its family-friendly atmosphere and resort-style amenities. Additional areas worth exploring include Tarpon Point, Yacht Club, and Southwest Cape Coral. Whether you desire a waterfront retreat or a family-oriented neighborhood, Cape Coral offers a diverse range of options to suit various lifestyles.
Cape Coral Employers and Employment Opportunities
Cape Coral boasts a diverse economy with ample employment opportunities across various sectors. The healthcare industry plays a significant role, with Cape Coral Hospital and numerous medical clinics providing a range of healthcare jobs. Construction companies, retail establishments, hospitality services, and educational institutions are also significant employers in the area. Additionally, Cape Coral's strategic location near Fort Myers and Naples expands employment prospects for residents. Many Cape Coral residents travel the bridge(s) to the mainland for employment.
History Sites in Cape Coral
For history enthusiasts, Cape Coral offers several intriguing sites to explore. The Cape Coral Historical Museum showcases the city's past through exhibits, artifacts, and interactive displays, offering a glimpse into its development over the years. Another notable landmark is the Cape Coral Yacht Club, a historic waterfront facility that has been a gathering place for residents since the city's early days. Immerse yourself in the captivating history of Cape Coral by visiting these iconic sites.
Things to Do in Cape Coral
Cape Coral is a haven for outdoor enthusiasts and offers a wide range of recreational activities. Explore the city's extensive canal system by renting a boat or kayak, or take a leisurely stroll along the picturesque waterfront paths. Discover the Four Mile Cove Ecological Preserve, a sprawling 365-acre nature park with hiking trails, kayak rentals, and opportunities to spot local wildlife. Golf enthusiasts can enjoy numerous golf courses that cater to all skill levels.
Beaches and Parks in Cape Coral
Cape Coral is home to several breathtaking beaches and parks that showcase the city's natural beauty. Relax and soak up the sun at Cape Coral Beach, a family-friendly beach with picnic areas and playgrounds. Visit Yacht Club Community Park, which features a beach, a fishing pier, and a public swimming pool. Nature lovers can explore the Rotary Park Environmental Center or find tranquility at Jaycee Park.
Cape Coral Living: A Desirable Lifestyle
Living in Cape Coral offers a high quality of life with its tropical climate, abundant recreational amenities, and welcoming community atmosphere. Residents can enjoy a plethora of waterfront dining options, boutique shopping experiences, and a vibrant arts scene. With its proximity to stunning beaches, world-class fishing spots, and easy access to nearby attractions, Cape Coral provides a dynamic and fulfilling lifestyle.
Cape Coral, Florida, is a rapidly growing city with a captivating history, natural beauty, and an array of recreational opportunities. From its early days as a planned community to its diverse real estate options and vibrant neighborhoods, Cape Coral continues to attract individuals seeking an exceptional lifestyle. Whether you're interested in employment opportunities, exploring historical sites, engaging in outdoor activities, or simply embracing the coastal living experience, Cape Coral offers a thriving community that captivates both residents and visitors alike.


Matt Brown, William Raveis Real Estate, 720 Fifth Avenue South, Naples, FL 34102 | 239-580-8864
Specializing in luxury homes and condominiums, Matt Brown has 18+ years of experience marketing and selling exceptional properties. He has closed over $500 million and skillfully negotiated over 100 highest and best multiple-bid sales. Unparalleled focus on every detail, his reputation continues to set the bar high in the industry.
Matt Brown, Bonita Springs, Estero, Naples, FL Real Estate Agent
---


Becky Irwin Realtor® | 954-249-0374
Becky Irwin has been Florida resident for more than 30 years. Her family moved full time to Marco Island in 1980 and then to Fort Lauderdale in 1983. Becky is intimately familiar with both the east-coast (Broward) and west-coast (Collier) communities of Florida. A graduate of both St. Thomas Aquinas High School and Florida State University, she has deep roots and connections across South Florida. Becky is a licensed Florida Broker Associate, a member of the Marco Island Area Association of Realtors, Naples Area Board of Realtors and the Realtor Association of Greater Fort Lauderdale.
Visit Becky Irwin Realtor Listings
---


Marco Expert - Patrick J. Wilkins Realtor® | 239-260-3550
Certified Luxury Home Marketing Specialist. When you are ready to buy or sell on Marco Island contact the Wilkins Team. Personally sold Over $950 Million. Member RE/MAX Affinity Plus. #1 RE/MAX Agent Worldwide 2004. Browse our website for Marco Island real estate market research, covering all the surrounding areas as well.
Visit Marco Expert - Marco Island, FL
---


The Miano Group Realty LLC, 4119 Tamiami Trail East, Naples, FL 34112 | 239-734-3681
From Property Management, Vacation rentals, and southwest Florida Real Estate Sales you can always count on the experienced team at Miano Group Realty. At Miano Group Realty we "cover all the bases". Visit our website to view our latest Naples, Marco Island and Southwest Florida Real Estate.
Visit Miano Group Realty - Naples, FL
---


Siobhan St Amour, Coldwell Banker Real Estate, 950 N Collier Blvd, Ste 427, Marco Island, FL 34145 | 239-269-3863
I came from Ireland to Florida in 2006 and have been selling Real Estate on Marco Island and in Naples since 2015. When looking to buy here, you will need someone you can trust for up-to-date information. I am eager to serve you and will listen carefully to what you are looking for, and help you find your peace of paradise down here in Southwest Florida.
Siobhan St Amour Coldwell Banker Real Estate - Marco Island, FL
---
Cape Coral Florida City Hall
1015 Cultural Park Blvd,
Cape Coral, FL 33990
City Hall: (239) 574-0401
Official Cape Coral Florida Municipal Website: http://www.cityofbonitasprings.org
CAPE CORAL SWFL GIFTS

| Photo | Title | Buy |
| --- | --- | --- |
| | Cape Coral | On Sale |
| | Atlas of Cape Coral, Florida | On Sale |
| | CAPE CORAL FL FLORIDA Funny City Trip Home Roots USA Gift T-Shirt | On Sale |
| | Cape Coral Florida FL Vintage Nautical Waves Design T-Shirt | On Sale |
| | Cape Coral, Florida Lifeguard Snapback Floridian FL Trucker Beach Hat for Men Women -(Palms,Cape Coral) | On Sale |
| | Cape Coral Florida FL vintage State Athletic style Pullover Hoodie | On Sale |
| | Christopher Knight Home Cape Coral KD Outdoor Mesh Chaise Lounge, Gray | On Sale |
| | JCombs: Cape Coral, FL, with Blue Crab T-Shirt | On Sale |
| | Road Atlas of Lee County, Florida: Cape Coral, Fort Myers, Sanibel, Lehigh Acres, Estero, Bonita Springs, and all other communities | On Sale |
| | Cape Coral Florida Souvenir 4-Inch Vinyl Decal Sticker Wave Design | On Sale |
| | Cape Coral Florida 4-Inch Fridge Magnet Latitude Longitude Compass Design | On Sale |
| | Womens Cape Coral Est. 970 Vintage Florida Gift V-Neck T-Shirt | On Sale |
| | Andaz Press U.S. City 11oz. Coffee Mug Gift, I'd Rather Be in Cape Coral, Florida, 1-Pack, Long Distance College Going Away Study Abroad Birthday Christmas Gifts | On Sale |
| | Waterproof Charts 7E Cape Coral | On Sale |
| | Vintage Cape Coral Sunset Florida Souvenir Zip Hoodie | On Sale |


Avi's Water Sports Jet Ski Adventure Tours, Caxambas Park, 909 Collier Ct., Marco Island, FL 34145 | 239-777-9873
Avi's is a family-owned business that offers some of the most exciting dolphin jet ski tours and jet ski rental adventures on Marco Island. You are invited to take an exciting journey with Avi "The Dolphin Whisperer" and take home a complimentary flash drive of photos from your adventure. Bring the family and make lasting memories. Contact us to book your dolphin Jet Ski tour.
Avi's Water Sports & Jet Ski Adventure Tours - Marco Island, FL
---


Sunshine Tours and Fishing Charters, Rose Marina, 951 Bald Eagle Dr., Marco Island, FL | 239-642-5415
Sunshine Tours. Fish the 10,000 islands, the best in Off Shore, Back Water, and Near Coastal Fishing Charters. We know where the fish are. Also offering Marco Island Shelling Trips, and Sightseeing aboard one of our four fishing boats. Since 1984, Sunshine Tours has provided unsurpassed fishing charters, and on-the-water experiences for locals and visitors alike. Shared and private charters available. Contact us to book your Marco Island fishing charter.
Sunshine Tours & Charters - Marco Island, FL
---


Marco Island Princess / Sunshine Tours, Rose Marina, 951 Bald Eagle Dr., Marco Island FL 34145 | 239-642-5415
The Marco Island Princess is a 90' luxury yacht offering daily Sightseeing, Lunch and Sunset Dinner Cruises. All of our delicious meals are prepared fresh on board for your enjoyment. Our professional and friendly crew will attend to your every need. Two full service cash bars serving up all of your favorite drinks! Also available for Weddings and Private Charters. Marco Island's most unique dining experience!
Visit The Marco Island Princess - Marco Island, FL
---


Island Bike Shops (2 Locations) 1095 Bald Eagle Dr., Marco Island, FL 34145 | 239-394-8400 & 4342 Thomasson Dr., Naples, FL 34112 | 239-732-8400
At Island Bike Shops we make your visit fun. Reserve your rental online. Check our selection of bicycle rentals, electric bikes, motor scooters, trailers, and more. Naples Bicycle Tours provides a unique opportunity for residents and visitors to experience the diversity of Southwest Florida. Our large or small group bicycle tours can accommodate all cycling levels as we personally escort you through Naples, Historic Old Naples, Marco Island, or the Natural Everglades.
Visit Island Bike Shops - Marco Island & Naples
---


Naples Bicycle Tours, Naples, FL 34113 | 239-580-7960
Naples Bicycle Tours provides a unique opportunity for visitors and residents to experience the natural Florida Everglades, up close and personal. Connect with nature on this 3-hour historic & ecotour in the heart of the Glades. All tours include everything needed for the adventure: custom-fit cycle, helmet, drinks, snacks, and a certified FL naturalist guide.
Naples Bicycle Tours - Naples, FL
---


Go Cats On The Water - Port Of The Islands, Naples, FL | 239-748-4099
Marco and Naples Most Exciting Boat Tour. Explore the backwater and mangroves for an unforgettable adventure in Southwest Florida. Everglades Backwater Sightseeing Eco-Tours in our safe, and easy to drive boats. Choose a 75 minute or a 3 hour tour. Our custom Go-Cat boats are fun for all ages and can easily be operated by both younger adults and seniors.
GoCatsOnTheWater.com - Naples, FL
---
Contact Us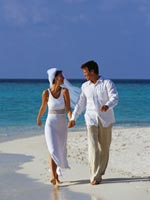 Paradise Coast Living