Captiva Island Florida
SW Florida Paradise Coast Living
Welcome to Captiva Island Florida, a thriving city located on the beautiful Gulf Coast. Captiva offers an idyllic lifestyle for both residents and visitors.  Captiva is accessed by a small bridge that crosses Blind Pass from Sanibel Island. There is a toll to use the causeway that goes from the mainland to Sanibel Island.
Captiva Island, Florida: A Tranquil Paradise
Captiva Island, located off the southwestern coast of Florida, is a haven of natural beauty, rich history, and serene living. Known for its captivating landscapes, pristine beaches, and vibrant community, Captiva Island offers residents and visitors alike a unique blend of relaxation and adventure. This in-depth guide will delve into the island's history, local businesses, neighborhoods, recreational opportunities, places of interest, real estate, and the overall quality of life on Captiva Island.
History of Captiva Island
Captiva Island has a storied past that dates back to the Calusa Native Americans, who were the island's first inhabitants. In the 19th century, the island became a hotspot for fishing and farming. The historic Captiva Chapel By the Sea, built in 1903, stands as a testament to the island's spiritual roots. The island's name is believed to have originated from the Spanish word "captivar," meaning to capture, possibly due to the captivating beauty of the island.
Local Businesses
Captiva Island boasts a diverse array of local businesses that cater to both residents and tourists. Quaint boutiques, art galleries, charming eateries, and water sports rental shops dot the island, creating a vibrant and welcoming atmosphere. Locally-owned establishments pride themselves on providing unique offerings that capture the essence of the island.
Villages, Districts, and Neighborhoods
The island is divided into several distinctive villages and neighborhoods, each with its own character and charm. Some of the notable areas include:
Captiva Village: The heart of the island, Captiva Village is known for its vibrant atmosphere, featuring a mix of shops, restaurants, and galleries. It's a hub for community gatherings and events.
Santiva: This tranquil area offers a more secluded living experience, with access to both the Gulf of Mexico and Pine Island Sound. It's a favorite spot for birdwatching and enjoying the island's natural beauty.
Sunset Captiva: A residential community known for its breathtaking sunsets and Gulf-front access, Sunset Captiva offers a tranquil retreat.
South Seas Island Resort: This expansive resort spans the northern tip of Captiva Island and offers a range of accommodations, amenities, and recreational activities.
Parks, Beaches, and Recreation Areas
Captiva Island is renowned for its pristine beaches and abundant recreational opportunities. Some of the must-visit spots include:
Captiva Beach: A popular destination for shelling and watching the sunset, Captiva Beach's white sands and crystal-clear waters are a true delight.
Alison Hagerup Beach Park: Ideal for family outings, this park features picnic areas, restrooms, and a boardwalk leading to the beach.
J.N. "Ding" Darling National Wildlife Refuge: While technically located on nearby Sanibel Island, this refuge is easily accessible from Captiva and offers exceptional wildlife viewing, birdwatching, and hiking trails.
Hikes and Historic Sites
While Captiva Island is relatively small, there are opportunities for exploring its natural beauty on foot:
Chadwick's Square: A historic area showcasing the island's original post office, general store, and tea room. It provides a glimpse into Captiva's past.
Places of Interest
Captiva Chapel By the Sea: A charming historic chapel that hosts various community events and weddings, surrounded by lush gardens.
Captiva History Gallery: A place to learn more about the island's fascinating history and its evolution over time.
Real Estate Values and Options
Real estate on Captiva Island varies widely, offering options ranging from quaint beach cottages to luxurious waterfront estates. Property values can be influenced by factors such as location, proximity to the beach, and property size. Working with local real estate agents is recommended for those interested in purchasing property on the island.
Town of Captiva Florida
Captiva Civic Association
PO Box 778 – Captiva, FL 33924
(239) 472-2111
Quality of Life and Living on Captiva Island
Living on Captiva Island provides a unique blend of relaxation and active outdoor living. The small island community fosters a strong sense of camaraderie among residents, while the abundance of natural beauty and recreational opportunities allows for a fulfilling lifestyle. Whether strolling along the beaches, exploring local shops, or enjoying water sports, Captiva Island offers a tranquil escape from the bustle of mainland life.
In conclusion, Captiva Island, Florida, with its rich history, vibrant local businesses, diverse neighborhoods, stunning natural landscapes, and strong sense of community, stands as a true gem on the Gulf Coast. Whether you're seeking a peaceful retreat or an active outdoor lifestyle, Captiva Island offers a little piece of paradise for everyone.


Matt Brown, William Raveis Real Estate, 720 Fifth Avenue South, Naples, FL 34102 | 239-580-8864
Specializing in luxury homes and condominiums, Matt Brown has 18+ years of experience marketing and selling exceptional properties. He has closed over $500 million and skillfully negotiated over 100 highest and best multiple-bid sales. Unparalleled focus on every detail, his reputation continues to set the bar high in the industry.
Matt Brown, Bonita Springs, Estero, Naples, FL Real Estate Agent
---


Becky Irwin Realtor® | 954-249-0374
Becky Irwin has been Florida resident for more than 30 years. Her family moved full time to Marco Island in 1980 and then to Fort Lauderdale in 1983. Becky is intimately familiar with both the east-coast (Broward) and west-coast (Collier) communities of Florida. A graduate of both St. Thomas Aquinas High School and Florida State University, she has deep roots and connections across South Florida. Becky is a licensed Florida Broker Associate, a member of the Marco Island Area Association of Realtors, Naples Area Board of Realtors and the Realtor Association of Greater Fort Lauderdale.
Visit Becky Irwin Realtor Listings
---


Marco Expert - Patrick J. Wilkins Realtor® | 239-260-3550
Certified Luxury Home Marketing Specialist. When you are ready to buy or sell on Marco Island contact the Wilkins Team. Personally sold Over $950 Million. Member RE/MAX Affinity Plus. #1 RE/MAX Agent Worldwide 2004. Browse our website for Marco Island real estate market research, covering all the surrounding areas as well.
Visit Marco Expert - Marco Island, FL
---


The Miano Group Realty LLC, 4119 Tamiami Trail East, Naples, FL 34112 | 239-734-3681
From Property Management, Vacation rentals, and southwest Florida Real Estate Sales you can always count on the experienced team at Miano Group Realty. At Miano Group Realty we "cover all the bases". Visit our website to view our latest Naples, Marco Island and Southwest Florida Real Estate.
Visit Miano Group Realty - Naples, FL
---


Siobhan St Amour, Coldwell Banker Real Estate, 950 N Collier Blvd, Ste 427, Marco Island, FL 34145 | 239-269-3863
I came from Ireland to Florida in 2006 and have been selling Real Estate on Marco Island and in Naples since 2015. When looking to buy here, you will need someone you can trust for up-to-date information. I am eager to serve you and will listen carefully to what you are looking for, and help you find your peace of paradise down here in Southwest Florida.
Siobhan St Amour Coldwell Banker Real Estate - Marco Island, FL
---
Captiva Florida
Official Captiva Florida Municipal Website: https://sanibel-captiva.org
FL GIFTS

| Photo | Title | Buy |
| --- | --- | --- |
| | Cape Coral | On Sale |
| | Atlas of Cape Coral, Florida | On Sale |
| | CAPE CORAL FL FLORIDA Funny City Trip Home Roots USA Gift T-Shirt | On Sale |
| | Cape Coral Florida FL Vintage Nautical Waves Design T-Shirt | On Sale |
| | Cape Coral, Florida Lifeguard Snapback Floridian FL Trucker Beach Hat for Men Women -(Palms,Cape Coral) | On Sale |
| | Cape Coral Florida FL vintage State Athletic style Pullover Hoodie | On Sale |
| | Christopher Knight Home Cape Coral KD Outdoor Mesh Chaise Lounge, Gray | On Sale |
| | JCombs: Cape Coral, FL, with Blue Crab T-Shirt | On Sale |
| | Road Atlas of Lee County, Florida: Cape Coral, Fort Myers, Sanibel, Lehigh Acres, Estero, Bonita Springs, and all other communities | On Sale |
| | Cape Coral Florida Souvenir 4-Inch Vinyl Decal Sticker Wave Design | On Sale |
| | Cape Coral Florida 4-Inch Fridge Magnet Latitude Longitude Compass Design | On Sale |
| | Womens Cape Coral Est. 970 Vintage Florida Gift V-Neck T-Shirt | On Sale |
| | Andaz Press U.S. City 11oz. Coffee Mug Gift, I'd Rather Be in Cape Coral, Florida, 1-Pack, Long Distance College Going Away Study Abroad Birthday Christmas Gifts | On Sale |
| | Waterproof Charts 7E Cape Coral | On Sale |
| | Vintage Cape Coral Sunset Florida Souvenir Zip Hoodie | On Sale |


Avi's Water Sports Jet Ski Adventure Tours, Caxambas Park, 909 Collier Ct., Marco Island, FL 34145 | 239-777-9873
Avi's is a family-owned business that offers some of the most exciting dolphin jet ski tours and jet ski rental adventures on Marco Island. You are invited to take an exciting journey with Avi "The Dolphin Whisperer" and take home a complimentary flash drive of photos from your adventure. Bring the family and make lasting memories. Contact us to book your dolphin Jet Ski tour.
Avi's Water Sports & Jet Ski Adventure Tours - Marco Island, FL
---


Sunshine Tours and Fishing Charters, Rose Marina, 951 Bald Eagle Dr., Marco Island, FL | 239-642-5415
Sunshine Tours. Fish the 10,000 islands, the best in Off Shore, Back Water, and Near Coastal Fishing Charters. We know where the fish are. Also offering Marco Island Shelling Trips, and Sightseeing aboard one of our four fishing boats. Since 1984, Sunshine Tours has provided unsurpassed fishing charters, and on-the-water experiences for locals and visitors alike. Shared and private charters available. Contact us to book your Marco Island fishing charter.
Sunshine Tours & Charters - Marco Island, FL
---


Marco Island Princess / Sunshine Tours, Rose Marina, 951 Bald Eagle Dr., Marco Island FL 34145 | 239-642-5415
The Marco Island Princess is a 90' luxury yacht offering daily Sightseeing, Lunch and Sunset Dinner Cruises. All of our delicious meals are prepared fresh on board for your enjoyment. Our professional and friendly crew will attend to your every need. Two full service cash bars serving up all of your favorite drinks! Also available for Weddings and Private Charters. Marco Island's most unique dining experience!
Visit The Marco Island Princess - Marco Island, FL
---


Island Bike Shops (2 Locations) 1095 Bald Eagle Dr., Marco Island, FL 34145 | 239-394-8400 & 4342 Thomasson Dr., Naples, FL 34112 | 239-732-8400
At Island Bike Shops we make your visit fun. Reserve your rental online. Check our selection of bicycle rentals, electric bikes, motor scooters, trailers, and more. Naples Bicycle Tours provides a unique opportunity for residents and visitors to experience the diversity of Southwest Florida. Our large or small group bicycle tours can accommodate all cycling levels as we personally escort you through Naples, Historic Old Naples, Marco Island, or the Natural Everglades.
Visit Island Bike Shops - Marco Island & Naples
---


Naples Bicycle Tours, Naples, FL 34113 | 239-580-7960
Naples Bicycle Tours provides a unique opportunity for visitors and residents to experience the natural Florida Everglades, up close and personal. Connect with nature on this 3-hour historic & ecotour in the heart of the Glades. All tours include everything needed for the adventure: custom-fit cycle, helmet, drinks, snacks, and a certified FL naturalist guide.
Naples Bicycle Tours - Naples, FL
---


Go Cats On The Water - Port Of The Islands, Naples, FL | 239-748-4099
Marco and Naples Most Exciting Boat Tour. Explore the backwater and mangroves for an unforgettable adventure in Southwest Florida. Everglades Backwater Sightseeing Eco-Tours in our safe, and easy to drive boats. Choose a 75 minute or a 3 hour tour. Our custom Go-Cat boats are fun for all ages and can easily be operated by both younger adults and seniors.
GoCatsOnTheWater.com - Naples, FL
---
Contact Us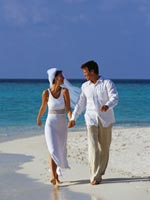 Paradise Coast Living