FL Wineries
Made in Florida Wines & Wine Tasting ~ Paradise Coast Florida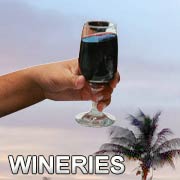 Made in Florida Wines and Vineyards are growing in popularity and size. The variety, value, and flavor of Florida wines are better than ever.  Take a Florida wine tasting tour and find out for yourself. A drive into central Florida will introduce you to Florida sensational farmlands, and many of the state's famous vineyards, and wineries.
Florida Winery visits exceeded 379,000 visitors in 2018 according to the Florida Grape Growers Association. Most Florida Vineyards are located in mid-Florida – a short drive from the Paradise Coast.
We encourage you to explore Florida Vineyard products and thank you for helping to support Florida farms.  Share your Florida vineyard news or suggestions, contact us. Thank you for visiting Paradise Coast Living.

FL VINEYARD & WINERIES FROM PARADISE COAST LIVING
The Florida Wineries and Vineyards listed below are known to have Wine Tasting rooms open to the public. Telephone in advance to confirm hours of operation. Thank you for mentioning Paradise Coast Living.
Florida Orange Groves Winery
1500 Pasadena Avenue S.,
St. Petersburg, Florida 33707
Flagler Beachfront Winery
611 North Oceanshore Blvd
Flagler Beach, Florida
Web: flaglerbeachfrontwinery.com
Hutchinson Farm Winery
8061 Stone Road
Apopka, Florida 32703
Growing muscatel grapes
Tel: 321-303-6486
Web: hutchinsonfarmwinery.com
San Sebastian Winery
157 King Street
St. Augustine Florida 32084
Founded in 1996
Tel: 904- 826-1594
Web: sansebastianwinery.com
Strong Tower Vineyard & Winery
17810 Forge Drive
Spring Hill, Florida 34610
Tel: 352-799-7612
Web: strongtowervineyard.com
Sparacia-Witherell Family Winery
21509 Snow Hill Road
Brooksville, Florida 34601
Tel: 352-650-8466
Web: https://sparaciawitherellfamilywinery.com/
True Blue Winery & Bistro
604 Pink Apartment Road
Davenport, Florida 33837
Tel: (863) 419-4400
Web: truebluewinery.com
Winery at Lake Seneca Farms
36047 E Lake Seneca Rd
Eustis, Florida 32736
Tel: 352-589-6100
Web: https://www.lakesenecafarms.com
Island Grove Wine Company
24703 SE 193rd Avenue
Hawthorne, Florida 32640
Famous blueberry wine found here.
Tel: 352-481-9463
Web: islandgrovewinecompany.com
Secret Gardens Winery & Farm
8222 W Josephine Rd
Sebring, Florida 33875
A family-owned farm and winery
Tel: 863-414-4618
Web: secretgardenswinery.com
Chautauqua Vineyards
364 Hugh Adams Road
Defuniak Springs, Florida 32435
Tel: 850-892-5887
Web: chautauquawinery.com
Rosa Fiorelli Winery, Inc.
4250 CR 675
Bradenton, Florida 34211
Tel: 941-322-0976
Web: https://manasotavineyards.com
Additional information about Florida Wines & Vineyards is available from the Florida Grape Growers Association, East Palatka, FL. Their website is fgga.org.


Avi's Water Sports Jet Ski Adventure Tours, Caxambas Park, 909 Collier Ct., Marco Island, FL 34145 | 239-777-9873
Avi's is a family-owned business that offers some of the most exciting dolphin jet ski tours and jet ski rental adventures on Marco Island. You are invited to take an exciting journey with Avi "The Dolphin Whisperer" and take home a complimentary flash drive of photos from your adventure. Bring the family and make lasting memories. Contact us to book your dolphin Jet Ski tour.
Avi's Water Sports & Jet Ski Adventure Tours - Marco Island, FL
---


Sunshine Tours and Charters, Rose Marina, 951 Bald Eagle Dr., Marco Island FL | 239-642-5415
Sunshine Tours offers the best in Offshore, Back Country and Near Coastal Fishing, Island Shelling and Sightseeing aboard one of our four fishing boats. Since 1984, Sunshine Tours has provided unsurpassed on-the-water experiences for locals and visitors alike. Shared and private charters available.
Visit Sunshine Tours Marco Island
---


Marco Island Princess / Sunshine Tours, Rose Marina, 951 Bald Eagle Dr., Marco Island FL 34145 | 239-642-5415
The Marco Island Princess is a 90' luxury yacht offering daily Sightseeing, Lunch and Sunset dinner Cruises. enjoy delicious meals, two cash bars and a great view. Also available for Weddings and Private Charters. Marco Island's most unique dining experience!
Visit Marco Island Princess
---


Island Bike Shops (2 Locations) 1095 Bald Eagle Dr., Marco Island, FL 34145 | 239-394-8400 & 4342 Thomasson Dr., Naples, FL 34112 | 239-732-8400
At Island Bike Shops we make your visit fun. Reserve your rental online. Check our selection of bicycle rentals, electric bikes, motor scooters, trailers, and more. Naples Bicycle Tours provides a unique opportunity for residents and visitors to experience the diversity of Southwest Florida. Our large or small group bicycle tours can accommodate all cycling levels as we personally escort you through Naples, Historic Old Naples, Marco Island, or the Natural Everglades.
Visit Island Bike Shops - Marco Island & Naples
---


Naples Bicycle Tours, Naples, FL 34113 | 239-580-7960
Naples Bicycle Tours provides a unique opportunity for visitors and residents to experience the natural Florida Everglades, up close and personal. Connect with nature on this 3-hour historic & ecotour in the heart of the Glades. All tours include everything needed for the adventure: custom-fit cycle, helmet, drinks, snacks, and a certified FL naturalist guide.
Naples Bicycle Tours - Naples, FL
---


Naples Bicycle Tours, Naples, FL 34113 | 239-580-7960
Naples Bicycle Tours provides a unique opportunity for visitors and residents to experience Marco Island, the Natural Florida Everglades, and Historic Old Naples up close and personal, on a bicycle. All bike tours include everything needed for an amazing bicycling adventure: custom-fit cycle, helmet, drinks, snacks, and a certified FL naturalist guide.
Naples Bicycle Tours - Naples, FL
---


Go Cats On The Water - Port Of The Islands, Naples, FL | 239-748-4099
Marco and Naples Most Exciting Boat Tour. Explore the backwater and mangroves for an unforgettable adventure in Southwest Florida. Everglades Backwater Sightseeing Eco-Tours in our safe, and easy to drive boats. Choose a 75 minute or a 3 hour tour. Our custom Go-Cat boats are fun for all ages and can easily be operated by both younger adults and seniors.
GoCatsOnTheWater.com - Naples, FL
---
Contact Us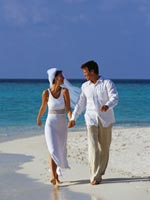 Paradise Coast Living


Wine Glasses

Wine Decanter
Corkscrews