SW FL Weather Maps & Forecasts
Paradise Coast Florida WX Alerts US National Weather Service Forecasts

Welcome to the Paradise Coast region of SW Florida.  The sunny Florida weather is the main attraction for most Florida visitors and many newcomers. Compared to most of the United States Florida is warmer, sunnier, and more conducive to outdoor living and a healthier lifestyle known as the "Florida Lifestyle".
SW FL Weather is mild year-round. The coldest month of the year is January with an average low of 55°F and a high of 74°F.  Late afternoon temperatures are often near or above 80°F for most of the year. Morning lows are often around 70°F. Afternoon thunderstorms are common at any time of the year.
WINK-TV and other Fort Myers TV Stations offer live weather radar and WX-related alerts. Find the latest SW FL Weather from Accuweather and the National Weather Service below. To feature your Florida business,  contact us. Thank you for visiting Paradise Coast Living.

SW FL FORT MYERS WEATHER ALERTS FROM PARADISE COAST LIVING
VISIT EVERGLADES CITY, FL
WEATHER INSTRUMENTS

Contact Us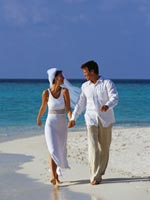 Paradise Coast Living