History of Pickleball
Playing Pickleball in Paradise: Pickleball Championships – Pickleball Rules & Equipment
Pickleball is a racquet sport that combines elements of tennis, badminton, and table tennis. It was invented in 1965 on Bainbridge Island, a small island located in Washington State, USA. The game was originally invented by Joel Pritchard, a U.S. congressman, and Bill Bell, a businessman, as a way to keep their families entertained during the summer.
The game gets its name from the Pritchard family's dog, Pickles, who used to chase after the ball when it went out of bounds. The name stuck, and Pickleball was born.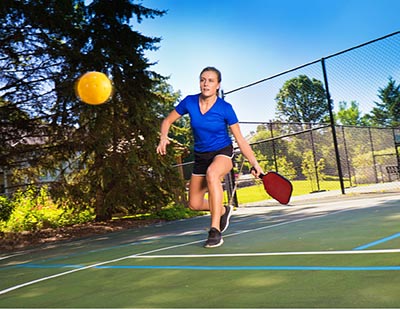 Pickleball Rules:
Pickleball is played on a court that is similar in size to a badminton court, and the game is played with a paddle and a plastic ball with holes. The game can be played as singles or doubles, and the goal is to hit the ball over the net and land it inside the opponent's court.
The serve must be made underhand and the server must keep one foot behind the baseline. The ball must be served diagonally and must land within the opposite court. Once the ball is in play, both teams can hit the ball back and forth until the ball lands out of bounds, hits the net, or a team fails to return the ball.
World Championship in Naples, FL:
The USAPA (USA Pickleball Association) is the governing body of Pickleball in the United States, and it hosts several national and international tournaments every year. The World Pickleball Championship is one of the most prestigious tournaments in the sport, and it takes place in Naples, Florida, USA.
The tournament attracts the best Pickleball players from around the world, and it features several categories, including men's and women's singles, doubles, and mixed doubles. The championship is held annually, and the winner takes home a cash prize and the title of world champion.
Pickleball Footwear and Equipment:
Pickleball footwear and equipment are important for players to perform their best on the court. Players typically wear tennis shoes or court shoes that provide good traction and support. The paddles used in Pickleball are made of wood or composite materials, and they come in various sizes and shapes.
The balls used in Pickleball are made of plastic and have holes on the surface to reduce wind resistance. They come in different colors, with yellow being the most commonly used color. The court is marked with lines and is similar in size to a badminton court.
Like any other sport, Pickleball can result in injuries. Here are some common Pickleball injuries:
Sprains and Strains: Pickleball involves a lot of quick movements and changes in direction, which can lead to sprains and strains in the ankles, knees, and other joints.
Tennis Elbow: Pickleball players can develop tennis elbow, a type of repetitive strain injury that causes pain and inflammation in the elbow joint due to repeated use of the forearm muscles.
Shoulder Injuries: Overhead shots in Pickleball can put a strain on the shoulder joint and lead to rotator cuff injuries, impingement syndrome, or other shoulder problems.
Back Injuries: The twisting and turning movements involved in Pickleball can lead to lower back injuries, such as strains, sprains, or herniated discs.
Foot and Toe Injuries: Pickleball players can develop blisters, calluses, or other foot and toe injuries due to the quick movements and high-impact nature of the game.
To prevent Pickleball injuries, players should warm up properly before playing, wear proper footwear with good traction, use the correct technique when hitting the ball, and avoid overuse by taking breaks and alternating between different types of shots. In addition, players should always listen to their bodies and seek medical attention if they experience any pain or discomfort. Shop for Pickleball Gear at Free World Mall.
In conclusion, Pickleball is a fun and exciting sport that has gained popularity in recent years. With its simple rules and fast-paced gameplay, Pickleball is a great way to stay active and socialize with others.
Share your Florida vacation activity news or suggestions, contact us. Thank you for visiting Paradise Coast Living.
PICKLEBALL ESSENTIALS

| Photo | Title | Buy |
| --- | --- | --- |
| | Pickleball Set with 4 Premium Wood Pickleball Paddles, 4 Pickleball Balls, 4 Cooling Towels & Carry Bag, Pickleball Rackets with Ergonomic Cushion Grip, Gifts for Men Women | On Sale |
| | Beives Pickleball Paddles Set of 4 Pickleball Set Pickle Ball Raquette, 4 Pickleball Rackets with 4 Balls and Portable Carry Bag | On Sale |
| | Panel Sound Pickleball Paddles Set of 2 USAPA Approved, Fiberglass Pickleball Rackets with 1 Carrying Case, 2 Cooling Towels & 4 Indoor Balls | On Sale |
| | Pickleball: Tips, Lessons, Strategies, & Myths: From a Certified Pickleball Professional & U.S. Open Gold Medal Winner | On Sale |
| | OLANNY Pickleball Paddles Set | Includes 4 Pickleball Paddles + 6 Balls+ 4 Replacement Soft Grip + 1 Portable Carry Bag | Premium Rackets Face & Polymer Honeycomb Core | On Sale |
| | ASICS Women's Gel-RENMA Pickleball Shoes, 7, White/Pure Silver | On Sale |
| | Pickleball Paddles incl 4 Fiberglass Pickleball Rackets, 4 Balls, 1 Paddle Bag, 4 Grip Tapes, JoncAye Pickleball Set for Outdoor and Indoor, Pickleball-Paddle-Set of 4 with Accessories | On Sale |
| | Helium Pickleball Paddles Set of 4 - USAPA Certified - Graphite Fiberglass Surface, Lightweight Honeycomb Core (Versus) | On Sale |
| | ASICS Men's Gel-Renma Pickleball Shoes, 12, Black/White | On Sale |
| | ASICS Women's Gel-RENMA Pickleball Shoes, 7, White/Pure Silver | On Sale |
Shop Pickleball Gear and Accessories at FREE WORLD MALL

SWFL ATTRACTIONS FROM PARADISE COAST LIVING
MORE SWFL VACATION ACTIVITIES


Avi's Water Sports Jet Ski Adventure Tours, Caxambas Park, 909 Collier Ct., Marco Island, FL 34145 | 239-777-9873
Avi's is a family-owned business that offers some of the most exciting dolphin jet ski tours and jet ski rental adventures on Marco Island. You are invited to take an exciting journey with Avi "The Dolphin Whisperer" and take home a complimentary flash drive of photos from your adventure. Bring the family and make lasting memories. Contact us to book your dolphin Jet Ski tour.
Avi's Water Sports & Jet Ski Adventure Tours - Marco Island, FL
---


Sunshine Tours and Fishing Charters, Rose Marina, 951 Bald Eagle Dr., Marco Island, FL | 239-642-5415
Sunshine Tours. Fish the 10,000 islands, the best in Off Shore, Back Water, and Near Coastal Fishing Charters. We know where the fish are. Also offering Marco Island Shelling Trips, and Sightseeing aboard one of our four fishing boats. Since 1984, Sunshine Tours has provided unsurpassed fishing charters, and on-the-water experiences for locals and visitors alike. Shared and private charters available. Contact us to book your Marco Island fishing charter.
Sunshine Tours & Charters - Marco Island, FL
---


Marco Island Princess / Sunshine Tours, Rose Marina, 951 Bald Eagle Dr., Marco Island FL 34145 | 239-642-5415
The Marco Island Princess is a 90' luxury yacht offering daily Sightseeing, Lunch and Sunset Dinner Cruises. All of our delicious meals are prepared fresh on board for your enjoyment. Our professional and friendly crew will attend to your every need. Two full service cash bars serving up all of your favorite drinks! Also available for Weddings and Private Charters. Marco Island's most unique dining experience!
Visit The Marco Island Princess - Marco Island, FL
---


Island Bike Shops (2 Locations) 1095 Bald Eagle Dr., Marco Island, FL 34145 | 239-394-8400 & 4342 Thomasson Dr., Naples, FL 34112 | 239-732-8400
At Island Bike Shops we make your visit fun. Reserve your rental online. Check our selection of bicycle rentals, electric bikes, motor scooters, trailers, and more. Naples Bicycle Tours provides a unique opportunity for residents and visitors to experience the diversity of Southwest Florida. Our large or small group bicycle tours can accommodate all cycling levels as we personally escort you through Naples, Historic Old Naples, Marco Island, or the Natural Everglades.
Visit Island Bike Shops - Marco Island & Naples
---


Naples Bicycle Tours, Naples, FL 34113 | 239-580-7960
Naples Bicycle Tours provides a unique opportunity for visitors and residents to experience the natural Florida Everglades, up close and personal. Connect with nature on this 3-hour historic & ecotour in the heart of the Glades. All tours include everything needed for the adventure: custom-fit cycle, helmet, drinks, snacks, and a certified FL naturalist guide.
Naples Bicycle Tours - Naples, FL
---


Go Cats On The Water - Port Of The Islands, Naples, FL | 239-748-4099
Marco and Naples Most Exciting Boat Tour. Explore the backwater and mangroves for an unforgettable adventure in Southwest Florida. Everglades Backwater Sightseeing Eco-Tours in our safe, and easy to drive boats. Choose a 75 minute or a 3 hour tour. Our custom Go-Cat boats are fun for all ages and can easily be operated by both younger adults and seniors.
GoCatsOnTheWater.com - Naples, FL
---


Island Bike Shops (2 Locations) 1095 Bald Eagle Dr., Marco Island, FL 34145 | 239-394-8400 & 4342 Thomasson Dr., Naples, FL 34112 | 239-732-8400
At Island Bike Shops we make your visit fun. Reserve your rental online. Check our selection of bicycle rentals, electric bikes, motor scooters, trailers, and more. Naples Bicycle Tours provides a unique opportunity for residents and visitors to experience the diversity of Southwest Florida. Our large or small group bicycle tours can accommodate all cycling levels as we personally escort you through Naples, Historic Old Naples, Marco Island, or the Natural Everglades.
Visit Island Bike Shops - Marco Island & Naples
---
Contact Us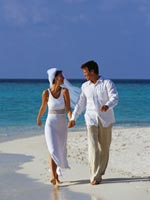 Paradise Coast Living