SWFL Realtors – Paradise Coast FL Real Estate
Naples FL Realtors – Marco Island Homes – Estero – Fort Myers – Bonita Beach Real Estate Agents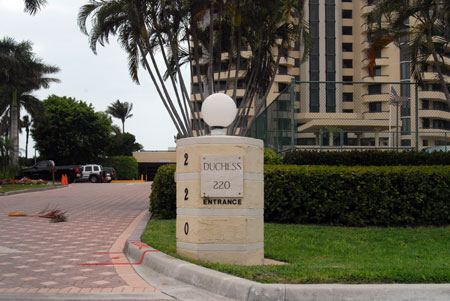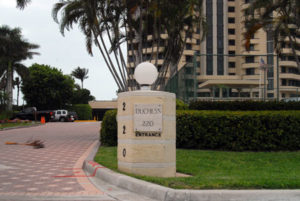 Southwest Florida Real Estate sales are strong and the market is vibrant and healthy. 
Paradise Coast Living suggests working directly with a professional Florida Realtor to assist in the buying or selling of your home, office, condominium, or commercial property.
List your Florida real estate team, and promote your new SWFL home listings, open house dates, or social media posts. 
Add your SWFL Real Estate services to Paradise Coast Living, contact us.
Gulf Coast SW Florida Realtors – Real Estate Agents & Realty Brokers


Matt Brown, William Raveis Real Estate, 720 Fifth Avenue South, Naples, FL 34102 | 239-580-8864
Specializing in luxury homes and condominiums, Matt Brown has 18+ years of experience marketing and selling exceptional properties. He has closed over $500 million and skillfully negotiated over 100 highest and best multiple-bid sales. Unparalleled focus on every detail, his reputation continues to set the bar high in the industry.
Matt Brown, Bonita Springs, Estero, Naples, FL Real Estate Agent
---


Becky Irwin Realtor® | 954-249-0374
Becky Irwin has been Florida resident for more than 30 years. Her family moved full time to Marco Island in 1980 and then to Fort Lauderdale in 1983. Becky is intimately familiar with both the east-coast (Broward) and west-coast (Collier) communities of Florida. A graduate of both St. Thomas Aquinas High School and Florida State University, she has deep roots and connections across South Florida. Becky is a licensed Florida Broker Associate, a member of the Marco Island Area Association of Realtors, Naples Area Board of Realtors and the Realtor Association of Greater Fort Lauderdale.
Visit Becky Irwin Realtor Listings
---


Marco Expert - Patrick J. Wilkins Realtor® | 239-260-3550
Certified Luxury Home Marketing Specialist. When you are ready to buy or sell on Marco Island contact the Wilkins Team. Personally sold Over $950 Million. Member RE/MAX Affinity Plus. #1 RE/MAX Agent Worldwide 2004. Browse our website for Marco Island real estate market research, covering all the surrounding areas as well.
Visit Marco Expert - Marco Island, FL
---


The Miano Group Realty LLC, 4119 Tamiami Trail East, Naples, FL 34112 | 239-734-3681
From Property Management, Vacation rentals, and southwest Florida Real Estate Sales you can always count on the experienced team at Miano Group Realty. At Miano Group Realty we "cover all the bases". Visit our website to view our latest Naples, Marco Island and Southwest Florida Real Estate.
Visit Miano Group Realty - Naples, FL
---


Siobhan St Amour, Coldwell Banker Real Estate, 950 N Collier Blvd, Ste 427, Marco Island, FL 34145 | 239-269-3863
I came from Ireland to Florida in 2006 and have been selling Real Estate on Marco Island and in Naples since 2015. When looking to buy here, you will need someone you can trust for up-to-date information. I am eager to serve you and will listen carefully to what you are looking for, and help you find your peace of paradise down here in Southwest Florida.
Siobhan St Amour Coldwell Banker Real Estate - Marco Island, FL
---


Vermont Real Estate
Trusted Vermont Realtors and MLS listings from the Green Mountain state. Browse Vermont Realty by region. VT land sales, luxury Vermont homes, commercial and business properties for sale in Vermont. Spend your summer in cool, clean air of the Green Mountains. We have lakeside homes, mountainside luxury condos, investment property and farmland. Explore Vermont Living Magazine.
---


NH Real Estate
Visit New Hampshire Real Estate listings to find Lake and Mountain Property in beautiful New England. New Hampshire For Sale By Owner Homes, Commercial Property and New Hampshire's Top Real Estate Agents and Realtors. Visit NH Real Estate - NH Living Real Estate.
---

---
GULF COAST FLORIDA REAL ESTATE
The Paradise Coast area of Southwest Florida, which includes the cities of Naples, Marco Island, Estero, Fort Myers, and Bonita Springs, is known for its beautiful beaches, high-end shopping, world-class dining, and upscale real estate. The area boasts a variety of real estate options, including gated communities, golf homes, oceanfront homes, and condos. Gated communities are particularly popular in the Paradise Coast area, as they offer residents added security, privacy, and exclusive access to amenities such as golf courses, pools, and fitness centers. Some of the most sought-after gated communities in the area include Mediterra, Quail West, Talis Park, Eagle Creek, Falling Waters, Lely, Treviso Bay, and Grey Oaks.
Golf homes are also in high demand in the Paradise Coast area, as the region is home to some of the best golf courses in the world. Many of the gated communities in the area feature top-rated golf courses designed by world-renowned architects such as Jack Nicklaus and Greg Norman. In addition to Golf Homes, Gulf Coast Oceanfront homes and condos are also popular among buyers in the Paradise Coast area, as they offer stunning views of the Gulf of Mexico and easy access to the beach.
When it comes to top Realtor groups in the SW FL  Paradise Coast area, some of the well-known Realtor teams include The Samuel Team at John R. Wood Properties, The Naples Luxury Team at Premier Sotheby's International Realty, and The Robyn Pfister Griffin Team at MVP Realty.
As for growth rates in the Paradise Coast real estate market, the area has seen steady growth in recent years, with home prices increasing by an average of 5% annually. This growth can be attributed to a number of factors, including the area's booming economy, low unemployment rates, and high quality of life. Additionally, the area's attractive tax rates and favorable climate make it a popular destination for retirees and second-home buyers.