Everglades National Park
A World Heritage Site – SW Florida Vacation Adventure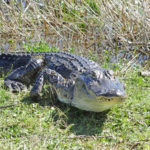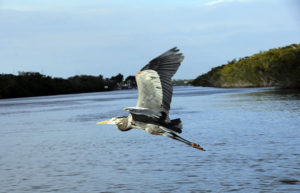 Welcome to the Everglades – a remarkable region of southwest Florida. More than one and a half million acres of land under the management of the US National Park Service makes Everglades National Park one of the most popular visitor attractions in Florida. This park is unlike any other park in the world and provides a unique eco-system of tropical wetlands –  a "river of grass" that the Seminole Indians called Okeechobee. As a result of environmental circumstances, Everglades National Park is the place to observe an amazing variety of wildlife, natural beauty, and serene scenery of this tropical paradise.
With mild temperatures all year long, more than a million visitors annually visit Everglades National Park from all over the world.
The vast wilderness of Everglades National Park offers hundreds of miles of hiking trails, kayaking, fishing charters, eco boat tours, watercraft rentals, nature walks, camping, and wildlife tours.
Everglades Wildlife
A visit to Everglades National Park provides an opportunity to view unique and seldom seen wildlife in its natural environment. A Florida Everglades adventure tour, airboat tour, sightseeing, fishing, or guided eco boat tour may include a chance to witness alligators, eagles, osprey, dolphin, manatee, and hundreds of other wildlife species that live here in the Florida Everglades.
Florida's Sea of Grass
Much of the Everglades is shallow water wetlands covered by sawgrass. Many of the species found here are protected. Be sure to observe wildlife rules and regulations. Thank you for helping to preserve and protect this important resource for future generations. Inquire about Everglades National Park vacation services or add your Florida guide or business services, contact us. Thank you for visiting Paradise Coast Living.


Go Cats On The Water - Port Of The Islands, Naples, FL | 239-748-4099
Marco and Naples Most Exciting Boat Tour. Explore the backwater and mangroves for an unforgettable adventure in Southwest Florida. Everglades Backwater Sightseeing Eco-Tours in our safe, and easy to drive boats. Choose a 75 minute or a 3 hour tour. Our custom Go-Cat boats are fun for all ages and can easily be operated by both younger adults and seniors.
GoCatsOnTheWater.com - Naples, FL
---


Everglades City Fishing Charters, currently leaving from Everglades Bait and Tackle, Everglades City, FL | 239-253-9926
Experience the wonder of the 10,000 islands of SWFL. Fish the protected bays and rivers of the Islands and Everglades National Park. Fish among the mysteries of wrecks, hard bottom reefs, and offshore towers. Seek some of the most exciting game fish that call the Florida Everglades Home.
Everglades City Fishing Charters - Everglades City, FL
---


Marco Island Princess / Sunshine Tours, Rose Marina, 951 Bald Eagle Dr., Marco Island FL 34145 | 239-642-5415
The Marco Island Princess is a 90' luxury yacht offering daily Sightseeing, Lunch and Sunset dinner Cruises. enjoy delicious meals, two cash bars and a great view. Also available for Weddings and Private Charters. Marco Island's most unique dining experience!
Visit Marco Island Princess
---


Naples Bicycle Tours, Naples, FL 34113 | 239-580-7960
Naples Bicycle Tours provides a unique opportunity for visitors and residents to experience the natural Florida Everglades, up close and personal. Connect with nature on this 3-hour historic & ecotour in the heart of the Glades. All tours include everything needed for this amazing Everglades adventure: custom-fit cycle, helmet, drinks, snacks, and a certified FL naturalist guide.
Naples Bicycle Tours - Naples, FL
---
Everglades National Park – Park Milestones
Everglades National Park Authorized May. 10, 1934
Established December 6, 1947 at a ceremony in Everglades City by President Harry S. Truman
Designated World Heritage Site October 26, 1976
Everglades Expansion Act – Added 109,500 acres to the park December 13, 1989
Chekika State Park donated by  the State of Florida October 1, 1991
Omni Bus Public Land Management Act added 600 acres to the park June 11, 2010
– Everglades National Park information courtesy https://www.nps.gov/ever/learn/news/parkstatistics.htm 
Read about Everglades Adventures and Family-Friendly Activities in the Everglades. To feature your business, contact us.
Florida Wildlife

Everglades National Park