Pine Island
Paradise Coast SW FL Living in Bokeelia, Pine Island Center, Pineland, St. James City, Matlacha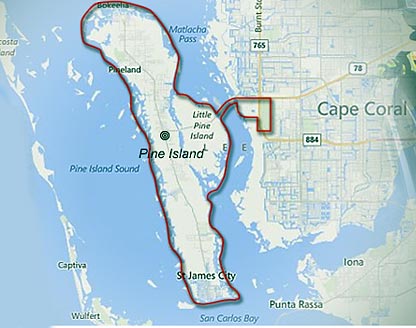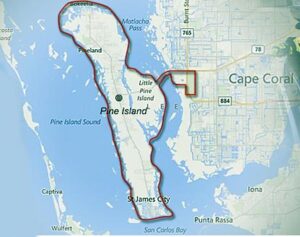 Welcome to Pine Island, Florida – the largest island in the state of Florida. Although fiercely independent Pine Island is part of Lee County and is located in the Gulf of Mexico about 22 miles from downtown Fort Myers. Pine Island is primarily a fishing community with many recreational and commercial fishing, seafood restaurants, and protected parks.
Pine Island is home to four unincorporated towns. Pine Island Center, St. James City (located on the southern tip of Pine Island) Bokeelia (located on the northern tip of Pine Island), and Pineland. Matlacha (pronounced: Mat-luh-chay ) is often considered part of Pine Island which is actually on its own island on the east side of Pine Island between Pine Island and the mainland. The Matlacha Draw Bridge is nicknamed "The Fishingest bridge in the world". The town of Matlachet was originally called "Harrisville" – like named after
Pine Island visitors enjoy the rural, natural character of the island. Pine Island is completely surrounded by mangroves and aquatic preserves. Nature is everywhere. Pine Island is a popular birdwatching and fishing destination. Originally the island was covered with large pine trees – hence the name "Pine Island". Most of the pine trees are gone now. Many Palm tree growing plantations are now present on Pine Island. The Matlacha Pass National Wildlife Refuge protects island wildlife like Osprey, herons, egrets, ibises, and roseate spoonbills which are often seen on the island as well as many songbirds and birds of prey like owls, hawks, and bald eagles.
HISTORY OF PINE ISLAND
A Calusa Indian Village was located on this site and the remains of the village are now part of the Randell Research Center located near the center of Pine Island between Pine Island Center and Bokeelia. The center offers walking trails and is dedicated to teaching the archaeology, history, and ecology of Southwest Florida and the life of the Calusa people.
PINE ISLAND REAL ESTATE
Waterfront homes on Pine Island are available for sale with a price range of $500,000 dollars and higher. Lots and smaller homes on Pine Island begin at around $150,000 depending upon the location. The professional SW Florida Realtors can assist you in finding a Pine Island Real Estate or homes in Bokeelia, Matlacha, or Pineland.


Matt Brown, William Raveis Real Estate, 720 Fifth Avenue South, Naples, FL 34102 | 239-580-8864
Specializing in luxury homes and condominiums, Matt Brown has 18+ years of experience marketing and selling exceptional properties. He has closed over $500 million and skillfully negotiated over 100 highest and best multiple-bid sales. Unparalleled focus on every detail, his reputation continues to set the bar high in the industry.
Matt Brown, Bonita Springs, Estero, Naples, FL Real Estate Agent
---


Becky Irwin Realtor® | 954-249-0374
Becky Irwin has been Florida resident for more than 30 years. Her family moved full time to Marco Island in 1980 and then to Fort Lauderdale in 1983. Becky is intimately familiar with both the east-coast (Broward) and west-coast (Collier) communities of Florida. A graduate of both St. Thomas Aquinas High School and Florida State University, she has deep roots and connections across South Florida. Becky is a licensed Florida Broker Associate, a member of the Marco Island Area Association of Realtors, Naples Area Board of Realtors and the Realtor Association of Greater Fort Lauderdale.
Visit Becky Irwin Realtor Listings
---


Marco Expert - Patrick J. Wilkins Realtor® | 239-260-3550
Certified Luxury Home Marketing Specialist. When you are ready to buy or sell on Marco Island contact the Wilkins Team. Personally sold Over $950 Million. Member RE/MAX Affinity Plus. #1 RE/MAX Agent Worldwide 2004. Browse our website for Marco Island real estate market research, covering all the surrounding areas as well.
Visit Marco Expert - Marco Island, FL
---


The Miano Group Realty LLC, 4119 Tamiami Trail East, Naples, FL 34112 | 239-734-3681
From Property Management, Vacation rentals, and southwest Florida Real Estate Sales you can always count on the experienced team at Miano Group Realty. At Miano Group Realty we "cover all the bases". Visit our website to view our latest Naples, Marco Island and Southwest Florida Real Estate.
Visit Miano Group Realty - Naples, FL
---


Siobhan St Amour, Coldwell Banker Real Estate, 950 N Collier Blvd, Ste 427, Marco Island, FL 34145 | 239-269-3863
I came from Ireland to Florida in 2006 and have been selling Real Estate on Marco Island and in Naples since 2015. When looking to buy here, you will need someone you can trust for up-to-date information. I am eager to serve you and will listen carefully to what you are looking for, and help you find your peace of paradise down here in Southwest Florida.
Siobhan St Amour Coldwell Banker Real Estate - Marco Island, FL
---
VISITING PINE ISLAND
The Pine Island Chamber Welcome Center is open from Monday – Friday from 10:00 am to 3:00 pm. You can always reach us by phone, 239-283-0888, or by email anytime at info@pineislandchamber.org
The official Pine Island Page at the State of Florida Website provides more information about Pine Island Florida.
Pine Island Produce
Locally grown Pine Island fruits like lychee and mangoes are very popular. Some visitors travel to primarily to purchase fresh Florida grown fruit.
PARADISE COAST ATTRACTIONS


Avi's Water Sports Jet Ski Adventure Tours, Caxambas Park, 909 Collier Ct., Marco Island, FL 34145 | 239-777-9873
Avi's is a family-owned business that offers some of the most exciting dolphin jet ski tours and jet ski rental adventures on Marco Island. You are invited to take an exciting journey with Avi "The Dolphin Whisperer" and take home a complimentary flash drive of photos from your adventure. Bring the family and make lasting memories. Contact us to book your dolphin Jet Ski tour.
Avi's Water Sports & Jet Ski Adventure Tours - Marco Island, FL
---


Sunshine Tours and Fishing Charters, Rose Marina, 951 Bald Eagle Dr., Marco Island, FL | 239-642-5415
Sunshine Tours. Fish the 10,000 islands, the best in Off Shore, Back Water, and Near Coastal Fishing Charters. We know where the fish are. Also offering Marco Island Shelling Trips, and Sightseeing aboard one of our four fishing boats. Since 1984, Sunshine Tours has provided unsurpassed fishing charters, and on-the-water experiences for locals and visitors alike. Shared and private charters available. Contact us to book your Marco Island fishing charter.
Sunshine Tours & Charters - Marco Island, FL
---


Marco Island Princess / Sunshine Tours, Rose Marina, 951 Bald Eagle Dr., Marco Island FL 34145 | 239-642-5415
The Marco Island Princess is a 90' luxury yacht offering daily Sightseeing, Lunch and Sunset Dinner Cruises. All of our delicious meals are prepared fresh on board for your enjoyment. Our professional and friendly crew will attend to your every need. Two full service cash bars serving up all of your favorite drinks! Also available for Weddings and Private Charters. Marco Island's most unique dining experience!
Visit The Marco Island Princess - Marco Island, FL
---


Island Bike Shops (2 Locations) 1095 Bald Eagle Dr., Marco Island, FL 34145 | 239-394-8400 & 4342 Thomasson Dr., Naples, FL 34112 | 239-732-8400
At Island Bike Shops we make your visit fun. Reserve your rental online. Check our selection of bicycle rentals, electric bikes, motor scooters, trailers, and more. Naples Bicycle Tours provides a unique opportunity for residents and visitors to experience the diversity of Southwest Florida. Our large or small group bicycle tours can accommodate all cycling levels as we personally escort you through Naples, Historic Old Naples, Marco Island, or the Natural Everglades.
Visit Island Bike Shops - Marco Island & Naples
---


Naples Bicycle Tours, Naples, FL 34113 | 239-580-7960
Naples Bicycle Tours provides a unique opportunity for visitors and residents to experience the natural Florida Everglades, up close and personal. Connect with nature on this 3-hour historic & ecotour in the heart of the Glades. All tours include everything needed for the adventure: custom-fit cycle, helmet, drinks, snacks, and a certified FL naturalist guide.
Naples Bicycle Tours - Naples, FL
---


Go Cats On The Water - Port Of The Islands, Naples, FL | 239-748-4099
Marco and Naples Most Exciting Boat Tour. Explore the backwater and mangroves for an unforgettable adventure in Southwest Florida. Everglades Backwater Sightseeing Eco-Tours in our safe, and easy to drive boats. Choose a 75 minute or a 3 hour tour. Our custom Go-Cat boats are fun for all ages and can easily be operated by both younger adults and seniors.
GoCatsOnTheWater.com - Naples, FL
---
Contact Us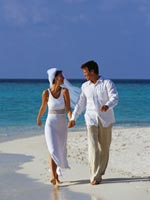 Paradise Coast Living


WGCU produced an interesting video about the history of Pine Island Florida. Thank you for helping to protect Florida wildlife when visiting Pine Island.  We encourage you to telephone or email our suggested Florida Activities direct for the absolute best offers and thank you for mentioning Paradise Coast Living.  Share your Florida vacation activity news or suggestions, contact us. Thank you for visiting Paradise Coast Living.