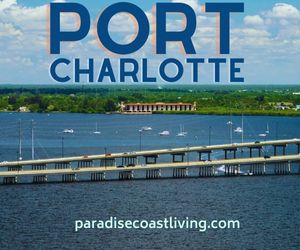 Port Charlotte Florida
SW Florida Paradise Coast Living
Exploring Port Charlotte, Florida: A Comprehensive Guide
Welcome to Port Charlotte, a charming waterfront community nestled along the Gulf Coast of Florida. With its rich history, stunning harbor, diverse neighborhoods, and an array of recreational opportunities, Port Charlotte offers a high quality of life for residents and visitors alike.
History of Port Charlotte
Port Charlotte's history dates back to the 1880s when the land was largely used for agriculture and cattle ranching. The area's development gained momentum in the 1950s when the land was subdivided, and Port Charlotte began to transform into a residential community. The completion of the Tamiami Trail Bridge in 1963 played a significant role in connecting Port Charlotte to neighboring communities and driving further growth.
Port Charlotte Harbor
At the heart of Port Charlotte lies its picturesque harbor, which provides access to the Charlotte Harbor Estuary and the Gulf of Mexico. The harbor is a hub for boating, fishing, and water sports enthusiasts. With its calm waters and stunning sunsets, the Port Charlotte Harbor offers a serene escape for those seeking natural beauty and relaxation.
Local Businesses
Port Charlotte boasts a vibrant local business scene, with a mix of restaurants, shops, and services catering to a variety of tastes. From seafood restaurants offering fresh catches of the day to boutique shops showcasing local artisans' creations, there's something for everyone to enjoy.
Districts and Neighborhoods
Port Charlotte is comprised of several districts and neighborhoods, each with its own distinct personality. From the historic downtown district with its charming architecture to modern suburban neighborhoods, there's a wide range of housing options to suit different preferences.
Port Charlotte Parks, Beaches, and Recreation Areas
Nature lovers will find themselves in paradise in Port Charlotte. The town boasts numerous parks, beaches, and recreation areas that offer opportunities for picnicking, hiking, bird watching, and more. The Tippecanoe Environmental Park and the Port Charlotte Beach Park are just a couple of examples of natural havens that residents and visitors can explore.
Hiking, Biking, and Historic Sites
For those seeking outdoor adventures, Port Charlotte offers a variety of hiking trails that wind through scenic landscapes, including wetlands and forests. Additionally, the town is home to several historic sites that provide insight into its past, such as the Port Charlotte History Park.
Places of Interest
From cultural attractions to hidden gems, Port Charlotte has a wide range of places to explore. The Charlotte Players Cultural Center hosts live performances and events, while the Peace River Wildlife Center offers an opportunity to learn about the local wildlife and conservation efforts.
Real Estate Values and Options
The real estate market in Port Charlotte offers a diverse range of options, from single-family homes to condominiums and waterfront properties. The market's appeal lies not only in its variety but also in its affordability, making it an attractive choice for those looking to invest in a Florida home.
Port Charlotte is unincorporated, it is governed by the government of Charlotte County. The county is governed by a 5-person county commission. They take turns rotating into the commission chair position every year.
Quality of Life and Port Charlotte Living
Port Charlotte's quality of life is characterized by its scenic beauty, outdoor recreational opportunities, and tight-knit community. With its mild climate, residents can enjoy outdoor activities year-round. The town's commitment to preserving its natural resources and promoting community engagement contributes to a high quality of life for both residents and visitors.
Whether you're seeking waterfront living, a family-friendly neighborhood, or an active retirement community, Port Charlotte offers a range of options to suit various lifestyles. Its rich history, stunning harbor, and vibrant local scene make Port Charlotte a truly exceptional place to call home.
PORT CHARLOTTE FL GIFTS



Avi's Water Sports Jet Ski Adventure Tours, Caxambas Park, 909 Collier Ct., Marco Island, FL 34145 | 239-777-9873
Avi's is a family-owned business that offers some of the most exciting dolphin jet ski tours and jet ski rental adventures on Marco Island. You are invited to take an exciting journey with Avi "The Dolphin Whisperer" and take home a complimentary flash drive of photos from your adventure. Bring the family and make lasting memories. Contact us to book your dolphin Jet Ski tour.
Avi's Water Sports & Jet Ski Adventure Tours - Marco Island, FL
---


Sunshine Tours and Fishing Charters, Rose Marina, 951 Bald Eagle Dr., Marco Island, FL | 239-642-5415
Sunshine Tours. Fish the 10,000 islands, the best in Off Shore, Back Water, and Near Coastal Fishing Charters. We know where the fish are. Also offering Marco Island Shelling Trips, and Sightseeing aboard one of our four fishing boats. Since 1984, Sunshine Tours has provided unsurpassed fishing charters, and on-the-water experiences for locals and visitors alike. Shared and private charters available. Contact us to book your Marco Island fishing charter.
Sunshine Tours & Charters - Marco Island, FL
---


Marco Island Princess / Sunshine Tours, Rose Marina, 951 Bald Eagle Dr., Marco Island FL 34145 | 239-642-5415
The Marco Island Princess is a 90' luxury yacht offering daily Sightseeing, Lunch and Sunset Dinner Cruises. All of our delicious meals are prepared fresh on board for your enjoyment. Our professional and friendly crew will attend to your every need. Two full service cash bars serving up all of your favorite drinks! Also available for Weddings and Private Charters. Marco Island's most unique dining experience!
Visit The Marco Island Princess - Marco Island, FL
---


Island Bike Shops (2 Locations) 1095 Bald Eagle Dr., Marco Island, FL 34145 | 239-394-8400 & 4342 Thomasson Dr., Naples, FL 34112 | 239-732-8400
At Island Bike Shops we make your visit fun. Reserve your rental online. Check our selection of bicycle rentals, electric bikes, motor scooters, trailers, and more. Naples Bicycle Tours provides a unique opportunity for residents and visitors to experience the diversity of Southwest Florida. Our large or small group bicycle tours can accommodate all cycling levels as we personally escort you through Naples, Historic Old Naples, Marco Island, or the Natural Everglades.
Visit Island Bike Shops - Marco Island & Naples
---


Naples Bicycle Tours, Naples, FL 34113 | 239-580-7960
Naples Bicycle Tours provides a unique opportunity for visitors and residents to experience the natural Florida Everglades, up close and personal. Connect with nature on this 3-hour historic & ecotour in the heart of the Glades. All tours include everything needed for the adventure: custom-fit cycle, helmet, drinks, snacks, and a certified FL naturalist guide.
Naples Bicycle Tours - Naples, FL
---


Go Cats On The Water - Port Of The Islands, Naples, FL | 239-748-4099
Marco and Naples Most Exciting Boat Tour. Explore the backwater and mangroves for an unforgettable adventure in Southwest Florida. Everglades Backwater Sightseeing Eco-Tours in our safe, and easy to drive boats. Choose a 75 minute or a 3 hour tour. Our custom Go-Cat boats are fun for all ages and can easily be operated by both younger adults and seniors.
GoCatsOnTheWater.com - Naples, FL
---
Contact Us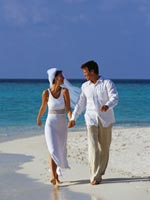 Paradise Coast Living