Englewood Florida
SW Florida Paradise Coast Living
Welcome to Englewood, Florida: Where Coastal Charm Meets Natural Beauty
Nestled along the scenic Gulf Coast of Florida, Englewood is a picturesque community that offers a blend of small-town charm, stunning beaches, and abundant recreational opportunities. Thinking about vacationing or moving to Englewood? Explore the history of Englewood, its local businesses, neighborhoods, parks, beaches, historic sites, current real estate market, art, entertainment, and the overall quality of life that defines Englewood, FL living.
History of Englewood
Englewood has a rich history dating back to the late 19th century. Originally settled by pioneers and homesteaders, the area was known for its agriculture and fishing industries. Over time, it transformed into a haven for those seeking a peaceful coastal lifestyle.
The historic Green Street Church and Lemon Bay Historical Society are testaments to Englewood's historical roots.
Local Businesses
Englewood boasts a variety of local businesses that contribute to the unique character of the community. From charming boutiques to family-owned restaurants, these establishments provide residents and visitors with an authentic experience. The town's commitment to supporting local entrepreneurs adds to its vibrant atmosphere.
Villages, Gated Communities, Districts, and Neighborhoods
Englewood is divided into several distinctive neighborhoods, each offering its own style and appeal:
Olde Englewood Village: This historic district (Dearborn Street) is characterized by its vintage architecture, art galleries, nightclubs, and antique shops. It's a hub for art enthusiasts and history buffs.
Boca Royale: A prestigious gated community known for its golf course and upscale amenities, offering an elegant living experience.
Manasota Key: A barrier island off the coast of Englewood, known for its pristine beaches, luxury homes, and vacation rentals.
Rotonda West: A planned community with a network of canals, golf courses, and green spaces, creating a serene living environment.
Englewood Parks, Beaches, and Recreation Areas
Englewood's natural beauty is a major draw, offering numerous parks and outdoor spaces for leisure and exploration:
Blind Pass Beach: A serene beach known for its stunning sunsets, shelling opportunities, and the iconic "Freebird" beach sculpture.
Englewood Beach: A family-friendly destination with picnic areas, playgrounds, and a vibrant boardwalk that leads to the beach.
Lemon Bay Park and Environmental Center: This park features nature trails, kayak launches, and educational programs that highlight the local ecosystem.
Hikes and Historic Sites
Lemon Bay Historical Society: Dedicated to preserving Englewood's history, this society operates a museum and offers guided tours that provide insights into the area's past.
Places of Interest
Englewood Farmer's Market: A weekly gathering where locals and visitors can explore fresh produce, crafts, and artisanal products.
Englewood Performing Arts Series: This series showcases musical performances, theater shows, and cultural events, enriching the cultural fabric of the town.
Englewood Beaches
Manasota Beach
8570 Manasota Key Rd
Manasota Key, FL 34223
(941) 861-7275
Blind Pass Beach
6725 Manasota Key Rd
Manasota Key, FL 34223
(941) 861-7275
Englewood Beach
2100 North Beach Rd
Englewood, FL 33223
(941) 681-3742
Stump Pass Beach
900 Gulf Blvd
Englewood, FL 33223
(941)-964-0375
Gasparilla Island State Park
880 Belcher Rd
Boca Grande, FL 33921
(941) 964-0375
Real Estate Values and Options
Englewood offers a diverse range of real estate options to suit various preferences and budgets. From charming beachfront cottages to luxurious waterfront estates and golf course homes, there's something for everyone. Working with local real estate experts is essential for those interested in exploring the available properties.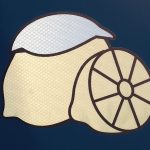 Englewood Florida Chamber of Commerce
601 S Indiana Ave
Englewood, FL 34223
Phone: 941.474.5511
Office Hours: M-F, 9AM-4:30PM
Quality of Life and Englewood FL Living
Living in Englewood provides a unique blend of relaxation, outdoor activities, and community engagement. The coastal lifestyle, vibrant arts scene, and proximity to nature offer residents a fulfilling way of life. Whether enjoying a day on the beach, exploring local shops, or participating in community events, Englewood offers a welcoming atmosphere that embraces both residents and visitors. The historic Green Street Church is now the headquarters for the Lemon Bay Historical Society. The church hosts authors and lectures on occasion. The address is 510 S Indiana Ave, Englewood, FL 34223. The phone number is 305-504-7220. Every year, usually in February the Lemon Bay Historical Society hosts a Cracker Fair – a celebration of Florida's past featuring live music, storytelling and food.
Englewood, Florida, with its rich history, diverse neighborhoods, breathtaking natural landscapes, and a strong sense of community, stands as a captivating destination on the Gulf Coast. Whether you're seeking a laid-back beach town atmosphere, a vacation getaway, or an active outdoor lifestyle, Englewood offers a picturesque backdrop for embracing the joys of Paradise Coast Living.
ENGLEWOOD FL GIFTS



Avi's Water Sports Jet Ski Adventure Tours, Caxambas Park, 909 Collier Ct., Marco Island, FL 34145 | 239-777-9873
Avi's is a family-owned business that offers some of the most exciting dolphin jet ski tours and jet ski rental adventures on Marco Island. You are invited to take an exciting journey with Avi "The Dolphin Whisperer" and take home a complimentary flash drive of photos from your adventure. Bring the family and make lasting memories. Contact us to book your dolphin Jet Ski tour.
Avi's Water Sports & Jet Ski Adventure Tours - Marco Island, FL
---


Sunshine Tours and Fishing Charters, Rose Marina, 951 Bald Eagle Dr., Marco Island, FL | 239-642-5415
Sunshine Tours. Fish the 10,000 islands, the best in Off Shore, Back Water, and Near Coastal Fishing Charters. We know where the fish are. Also offering Marco Island Shelling Trips, and Sightseeing aboard one of our four fishing boats. Since 1984, Sunshine Tours has provided unsurpassed fishing charters, and on-the-water experiences for locals and visitors alike. Shared and private charters available. Contact us to book your Marco Island fishing charter.
Sunshine Tours & Charters - Marco Island, FL
---


Marco Island Princess / Sunshine Tours, Rose Marina, 951 Bald Eagle Dr., Marco Island FL 34145 | 239-642-5415
The Marco Island Princess is a 90' luxury yacht offering daily Sightseeing, Lunch and Sunset Dinner Cruises. All of our delicious meals are prepared fresh on board for your enjoyment. Our professional and friendly crew will attend to your every need. Two full service cash bars serving up all of your favorite drinks! Also available for Weddings and Private Charters. Marco Island's most unique dining experience!
Visit The Marco Island Princess - Marco Island, FL
---


Island Bike Shops (2 Locations) 1095 Bald Eagle Dr., Marco Island, FL 34145 | 239-394-8400 & 4342 Thomasson Dr., Naples, FL 34112 | 239-732-8400
At Island Bike Shops we make your visit fun. Reserve your rental online. Check our selection of bicycle rentals, electric bikes, motor scooters, trailers, and more. Naples Bicycle Tours provides a unique opportunity for residents and visitors to experience the diversity of Southwest Florida. Our large or small group bicycle tours can accommodate all cycling levels as we personally escort you through Naples, Historic Old Naples, Marco Island, or the Natural Everglades.
Visit Island Bike Shops - Marco Island & Naples
---


Naples Bicycle Tours, Naples, FL 34113 | 239-580-7960
Naples Bicycle Tours provides a unique opportunity for visitors and residents to experience the natural Florida Everglades, up close and personal. Connect with nature on this 3-hour historic & ecotour in the heart of the Glades. All tours include everything needed for the adventure: custom-fit cycle, helmet, drinks, snacks, and a certified FL naturalist guide.
Naples Bicycle Tours - Naples, FL
---


Go Cats On The Water - Port Of The Islands, Naples, FL | 239-748-4099
Marco and Naples Most Exciting Boat Tour. Explore the backwater and mangroves for an unforgettable adventure in Southwest Florida. Everglades Backwater Sightseeing Eco-Tours in our safe, and easy to drive boats. Choose a 75 minute or a 3 hour tour. Our custom Go-Cat boats are fun for all ages and can easily be operated by both younger adults and seniors.
GoCatsOnTheWater.com - Naples, FL
---
Contact Us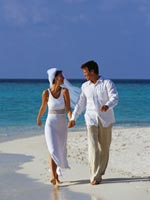 Paradise Coast Living