SWFL Museums
Paradise Coast Florida Museums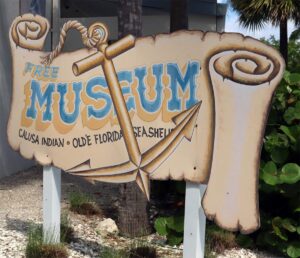 Visit Southwest Florida Museums and discover Florida's amazing history and heritage. Southwest Florida museums offer a variety of interesting facts, photographs, and artifacts of Florida's past. Looking for something to do during your visit? Explore some SWFL museums and make your Paradise Coast vacation activity a visit that will be truly unforgettable.
Find suggested SWFL Museums in Fort Myers, Estero, Bonita Springs, Marco Island, Everglades City, Immokalee, Punta Gorda, Englewood, and Naples.
Share your Florida vacation activity news or suggestions, contact us.
Thank you for bookmarking, and visiting Paradise Coast Living.

HISTORY MUSEUMS IN FLORIDA FROM PARADISE COAST LIVING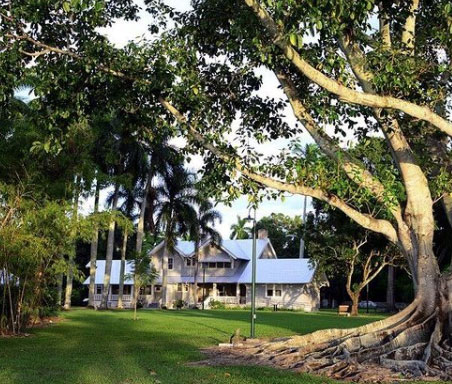 Fort Myers:
Edison and Ford Winter Estates – a historic home and museum complex that was once the winter homes of Thomas Edison and Henry Ford.
Imaginarium Science Center – a hands-on science museum that features interactive exhibits, live animals, and a 3D theater.
Koreshan State Park – a historic site that was once home to the Koreshan Unity, a religious community. The park includes several restored buildings and exhibits about the group's beliefs and practices.
Everglades Wonder Gardens – a botanical garden and wildlife sanctuary that features native Florida wildlife, including alligators, flamingos, and tropical birds.
Marco Island Historical Museum – a museum that explores the history and culture of Marco Island and the surrounding area, including the Calusa Indians and early pioneers.
Everglades City:
Museum of the Everglades – a small museum that chronicles the history of the Everglades region, including the Seminole Indians, early settlers, and the impact of the Everglades on the environment.
Immokalee:
Immokalee Pioneer Museum at Roberts Ranch – a historic site that includes a restored farmhouse and barn, as well as exhibits about the history and culture of the Seminole and Miccosukee Indians.
Punta Gorda:
Military Heritage Museum – a museum that showcases the history of the US military, with a focus on the experiences of soldiers from Florida.
Englewood:
Lemon Bay Historical Society – a museum that features exhibits about the history of the Englewood area, including early pioneers, the fishing industry, and the impact of hurricanes.
Naples:
Naples Depot Museum – a museum that tells the story of transportation in Southwest Florida, including the role of the railroads in the region's development.
The Baker Museum – a museum that features contemporary and modern art, with a focus on American and Mexican art from the 20th and 21st centuries.
Note that due to the ongoing COVID-19 pandemic, some museums may have limited hours or require advance reservations. It's best to check their websites or call ahead for the most up-to-date information.
MARGOOD HARBOR PARK – Goodland Historical Museum – A small but interesting seaside museum located in what was once an operating theater. Old Indian artifacts, and a special surprise for Bela Lugosi fans.


Avi's Water Sports Jet Ski Adventure Tours, Caxambas Park, 909 Collier Ct., Marco Island, FL 34145 | 239-777-9873
Avi's is a family-owned business that offers some of the most exciting dolphin jet ski tours and jet ski rental adventures on Marco Island. You are invited to take an exciting journey with Avi "The Dolphin Whisperer" and take home a complimentary flash drive of photos from your adventure. Bring the family and make lasting memories. Contact us to book your dolphin Jet Ski tour.
Avi's Water Sports & Jet Ski Adventure Tours - Marco Island, FL
---


Sunshine Tours and Fishing Charters, Rose Marina, 951 Bald Eagle Dr., Marco Island, FL | 239-642-5415
Sunshine Tours. Fish the 10,000 islands, the best in Off Shore, Back Water, and Near Coastal Fishing Charters. We know where the fish are. Also offering Marco Island Shelling Trips, and Sightseeing aboard one of our four fishing boats. Since 1984, Sunshine Tours has provided unsurpassed fishing charters, and on-the-water experiences for locals and visitors alike. Shared and private charters available. Contact us to book your Marco Island fishing charter.
Sunshine Tours & Charters - Marco Island, FL
---


Marco Island Princess / Sunshine Tours, Rose Marina, 951 Bald Eagle Dr., Marco Island FL 34145 | 239-642-5415
The Marco Island Princess is a 90' luxury yacht offering daily Sightseeing, Lunch and Sunset Dinner Cruises. All of our delicious meals are prepared fresh on board for your enjoyment. Our professional and friendly crew will attend to your every need. Two full service cash bars serving up all of your favorite drinks! Also available for Weddings and Private Charters. Marco Island's most unique dining experience!
Visit The Marco Island Princess - Marco Island, FL
---


Island Bike Shops (2 Locations) 1095 Bald Eagle Dr., Marco Island, FL 34145 | 239-394-8400 & 4342 Thomasson Dr., Naples, FL 34112 | 239-732-8400
At Island Bike Shops we make your visit fun. Reserve your rental online. Check our selection of bicycle rentals, electric bikes, motor scooters, trailers, and more. Naples Bicycle Tours provides a unique opportunity for residents and visitors to experience the diversity of Southwest Florida. Our large or small group bicycle tours can accommodate all cycling levels as we personally escort you through Naples, Historic Old Naples, Marco Island, or the Natural Everglades.
Visit Island Bike Shops - Marco Island & Naples
---


Naples Bicycle Tours, Naples, FL 34113 | 239-580-7960
Naples Bicycle Tours provides a unique opportunity for visitors and residents to experience the natural Florida Everglades, up close and personal. Connect with nature on this 3-hour historic & ecotour in the heart of the Glades. All tours include everything needed for the adventure: custom-fit cycle, helmet, drinks, snacks, and a certified FL naturalist guide.
Naples Bicycle Tours - Naples, FL
---


Go Cats On The Water - Port Of The Islands, Naples, FL | 239-748-4099
Marco and Naples Most Exciting Boat Tour. Explore the backwater and mangroves for an unforgettable adventure in Southwest Florida. Everglades Backwater Sightseeing Eco-Tours in our safe, and easy to drive boats. Choose a 75 minute or a 3 hour tour. Our custom Go-Cat boats are fun for all ages and can easily be operated by both younger adults and seniors.
GoCatsOnTheWater.com - Naples, FL
---


Island Bike Shops (2 Locations) 1095 Bald Eagle Dr., Marco Island, FL 34145 | 239-394-8400 & 4342 Thomasson Dr., Naples, FL 34112 | 239-732-8400
At Island Bike Shops we make your visit fun. Reserve your rental online. Check our selection of bicycle rentals, electric bikes, motor scooters, trailers, and more. Naples Bicycle Tours provides a unique opportunity for residents and visitors to experience the diversity of Southwest Florida. Our large or small group bicycle tours can accommodate all cycling levels as we personally escort you through Naples, Historic Old Naples, Marco Island, or the Natural Everglades.
Visit Island Bike Shops - Marco Island & Naples
---
SWFL VACATION ACTIVITIES
FORT MYERS MIGHTY MUSSELS MINOR LEAGUE BASEBALL
Contact Us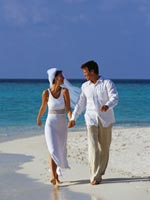 Paradise Coast Living