FL Advertising – Paradise Coast Living Rates & Sponsorships
Paradise Coast Living Advertising – Fort Myers Naples Estero Marco Island FL
Paradise Coast Living shares and promotes your business throughout Southwest Florida and beyond. We fuel business by expanding your market to reach new people. We share your social media content and our SW FL marketing posts and pages with our 25 year established online network. We promote online with Bing, Google, Facebook, Instagram, Twitter, and dozens of other internet search engine websites, directories, and travel blogs.
We help brand your business.
Multimedia – Paradise Coast Living has been at the forefront of internet marketing since 1996.
Let us help grow your business and reach your marketing objectives faster. Reach us at 1-239-431-4052.
 Enhanced Listing Banner Ads
Static banner (300×80 pixel or 300×60 pixel), a maximum of 40 words of text, and 2 direct links to your website.


Matt Brown, William Raveis Real Estate, 720 Fifth Avenue South, Naples, FL 34102 | 239-580-8864
Specializing in luxury homes and condominiums, Matt Brown has 18+ years of experience marketing and selling exceptional properties. He has closed over $500 million and skillfully negotiated over 100 highest and best multiple-bid sales. Unparalleled focus on every detail, his reputation continues to set the bar high in the industry.
Matt Brown, Bonita Springs, Estero, Naples, FL Real Estate Agent
---


The Miano Group Realty LLC, 4119 Tamiami Trail East, Naples, FL. 34112 | 239-734-3681
From Property Management, Vacation rentals, and Southwest Florida Real Estate Sales you can always count on the experienced team at Miano Group Realty. At Miano Group Realty we "cover all the bases". Visit our new website to view our latest Naples, Marco Island, Fort Myers, and Southwest Florida Real Estate.
Visit Miano Group Realty - Naples, FL
---
Starter Plans: $25 per month : $300 / annually
$50 per month 3 sections | $40 per month 2 sections
Additional Listings $10 / month per section
---
   Targetted Banner Ads – Fixed Page or Section
Full-size Banner Ad that appears every time the page is viewed. Full-size banners (may be animated) are available site-wide, or by page.
The banner does not rotate with other banners. Banner Size is 300×250 (shown below) or 468×60
---
300×250 Banner,  not more than 18k total size –  $200 monthly.
---
   Right Side Bar Skyscraper Banner Ads – Site-Wide Only
Right sidebar ads appear on every page of the entire site –  every time the page is viewed.  Right Nav. banner ad sizes are 160×160, 120×120, or 150×150 (shown below), 160×60, 160×240, or 160×600 pixel tower ads.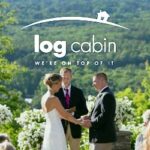 $200 monthly 160×60 | $300 monthly 160×160 | $350 monthly 160×240 | $400 monthly 160×600
---
Call 239-431-4052
We prefer to speak directly with our marketing partners. Reach us at 239-431-4052 or complete the form below.
Business Hours; 8:00 – 5:00 pm (EST) Mon – Friday.
…"Your site is one of our top ten for referrals"
"We have had success while being on your site
and are looking to advertise more."


Matt Brown, William Raveis Real Estate, 720 Fifth Avenue South, Naples, FL 34102 | 239-580-8864
Specializing in luxury homes and condominiums, Matt Brown has 18+ years of experience marketing and selling exceptional properties. He has closed over $500 million and skillfully negotiated over 100 highest and best multiple-bid sales. Unparalleled focus on every detail, his reputation continues to set the bar high in the industry.
Matt Brown, Bonita Springs, Estero, Naples, FL Real Estate Agent
---


The Miano Group Realty LLC, 4119 Tamiami Trail East, Naples, FL. 34112 | 239-734-3681
From Property Management, Vacation rentals, and Southwest Florida Real Estate Sales you can always count on the experienced team at Miano Group Realty. At Miano Group Realty we "cover all the bases". Visit our new website to view our latest Naples, Marco Island, Fort Myers, and Southwest Florida Real Estate.
Visit Miano Group Realty - Naples, FL
---