Movies Filmed In SW Florida
Motion Pictures Filmed In The FL Everglades Paradise Coast & SW Florida
Exploring the Magic of South West Florida: Everglades and Beyond on the Silver Screen
Southwest Florida's mesmerizing landscapes, with its iconic Everglades at the forefront, have captivated filmmakers and viewers alike.
The region's lush tropical beauty, abundant wildlife, and unique cultural heritage make it a popular backdrop for movies and TV shows. Let's take a look at Florida in the Movies and dive into the cinematic history of Southwest Florida, highlighting notable films, famous actors and actresses, and the allure of the Everglades.
"Adaptation" (2002):
Directed by Spike Jonze, this critically acclaimed film explores the life of screenwriter Charlie Kaufman, played by Nicolas Cage, as he attempts to adapt a book about orchids in the Everglades. The movie showcases the haunting beauty of the Everglades and the challenges faced by the characters within this unique ecosystem.
"Out of Time" (2003):
Starring Denzel Washington, this thrilling crime drama is set in fictional Banyan Key, Florida, which draws inspiration from various locations in Southwest Florida. The movie showcases the region's stunning beaches and its proximity to the Everglades, enhancing the tension and action.
"Sunshine State" (2002):
Directed by John Sayles, this thought-provoking drama unfolds against the backdrop of Delrona Beach, a fictional town that mirrors the real-life town of Apalachicola in Florida's Panhandle. While the film doesn't directly focus on the Everglades, it captures the essence of small-town life in Southwest Florida and its intricate relationship with the surrounding environment.
"Just Cause" (1995):
This legal thriller, based on John Katzenbach's novel, features Sean Connery and Laurence Fishburne. While much of the movie is set in Gainesville, it includes scenes filmed in the Everglades. The swampy landscapes provide a suspenseful and atmospheric setting for the unfolding mystery.
"Ulee's Gold" (1997):
Starring Peter Fonda in an Oscar-nominated performance, this heartfelt drama tells the story of a beekeeper in rural Florida. The film showcases the natural beauty of the region, with scenes shot in the Everglades and other Southwest Florida locations. It explores themes of family, redemption, and the resilience of individuals amidst the challenges of life.
"Magic City" (2012-2013):
Though primarily set in Miami, this television series, created by Mitch Glazer, offers a glimpse of the cultural and historical significance of South Florida, including the Everglades and the surrounding areas. The show delves into the complex web of relationships and power struggles, showcasing the diverse tapestry of the region.
Southwest Florida, with its captivating Everglades and breathtaking landscapes, has served as a cinematic canvas for numerous movies and TV shows. From crime dramas and legal thrillers to heartfelt dramas and thought-provoking narratives, the Paradise Coast region's allure is evident in the stories that unfold on the silver screen. As viewers, we are transported to a world where the beauty of Southwest Florida merges with the magic of storytelling, leaving an indelible mark on our hearts and minds.
Share your Florida vacation activity news or suggestions, contact us. Thank you for visiting Paradise Coast Living.
FLORIDA ESSENTIALS

| Photo | Title | Buy |
| --- | --- | --- |
| | Everglades National Park Tarpon Sport Fishing Tee T-Shirt | On Sale |
| | Everglades Seasoning BIG Bundle Moppin Sauce All Purpose Rub Cactus Dust Heat Fish Chicken Breader | On Sale |
| | Everglades National Park Tarpon Sport Fishing Tee Zip Hoodie | On Sale |
| | Waterproof Charts 39F Everglades | On Sale |
| | Marlin Swordfish Fishing Port Everglades Florida Port Everglades Florida Swordfish Marlin Ocean Fishing Throw Pillow, 18x18, Multicolor | On Sale |
| | Exploring Everglades National Park and the Surrounding Area: A Guide to Hiking, Biking, Paddling, and Viewing Wildlife in the Region (Exploring Series) | On Sale |
| | Everglades National Park Vintage Crocodile Souvenir T-Shirt | On Sale |
| | Paddling Everglades and Biscayne National Parks: A Guide to the Best Paddling Adventures (Paddling Series) | On Sale |
| | Everglades National Park (Rookie National Parks) | On Sale |
| | Florida National Park Shirt Everglades National Park T-Shirt | On Sale |
SWFL ATTRACTIONS FROM PARADISE COAST LIVING
MORE SWFL VACATION ACTIVITIES


Avi's Water Sports Jet Ski Adventure Tours, Caxambas Park, 909 Collier Ct., Marco Island, FL 34145 | 239-777-9873
Avi's is a family-owned business that offers some of the most exciting dolphin jet ski tours and jet ski rental adventures on Marco Island. You are invited to take an exciting journey with Avi "The Dolphin Whisperer" and take home a complimentary flash drive of photos from your adventure. Bring the family and make lasting memories. Contact us to book your dolphin Jet Ski tour.
Avi's Water Sports & Jet Ski Adventure Tours - Marco Island, FL
---


Sunshine Tours and Fishing Charters, Rose Marina, 951 Bald Eagle Dr., Marco Island, FL | 239-642-5415
Sunshine Tours. Fish the 10,000 islands, the best in Off Shore, Back Water, and Near Coastal Fishing Charters. We know where the fish are. Also offering Marco Island Shelling Trips, and Sightseeing aboard one of our four fishing boats. Since 1984, Sunshine Tours has provided unsurpassed fishing charters, and on-the-water experiences for locals and visitors alike. Shared and private charters available. Contact us to book your Marco Island fishing charter.
Sunshine Tours & Charters - Marco Island, FL
---


Marco Island Princess / Sunshine Tours, Rose Marina, 951 Bald Eagle Dr., Marco Island FL 34145 | 239-642-5415
The Marco Island Princess is a 90' luxury yacht offering daily Sightseeing, Lunch and Sunset Dinner Cruises. All of our delicious meals are prepared fresh on board for your enjoyment. Our professional and friendly crew will attend to your every need. Two full service cash bars serving up all of your favorite drinks! Also available for Weddings and Private Charters. Marco Island's most unique dining experience!
Visit The Marco Island Princess - Marco Island, FL
---


Island Bike Shops (2 Locations) 1095 Bald Eagle Dr., Marco Island, FL 34145 | 239-394-8400 & 4342 Thomasson Dr., Naples, FL 34112 | 239-732-8400
At Island Bike Shops we make your visit fun. Reserve your rental online. Check our selection of bicycle rentals, electric bikes, motor scooters, trailers, and more. Naples Bicycle Tours provides a unique opportunity for residents and visitors to experience the diversity of Southwest Florida. Our large or small group bicycle tours can accommodate all cycling levels as we personally escort you through Naples, Historic Old Naples, Marco Island, or the Natural Everglades.
Visit Island Bike Shops - Marco Island & Naples
---


Naples Bicycle Tours, Naples, FL 34113 | 239-580-7960
Naples Bicycle Tours provides a unique opportunity for visitors and residents to experience the natural Florida Everglades, up close and personal. Connect with nature on this 3-hour historic & ecotour in the heart of the Glades. All tours include everything needed for the adventure: custom-fit cycle, helmet, drinks, snacks, and a certified FL naturalist guide.
Naples Bicycle Tours - Naples, FL
---


Go Cats On The Water - Port Of The Islands, Naples, FL | 239-748-4099
Marco and Naples Most Exciting Boat Tour. Explore the backwater and mangroves for an unforgettable adventure in Southwest Florida. Everglades Backwater Sightseeing Eco-Tours in our safe, and easy to drive boats. Choose a 75 minute or a 3 hour tour. Our custom Go-Cat boats are fun for all ages and can easily be operated by both younger adults and seniors.
GoCatsOnTheWater.com - Naples, FL
---
Contact Us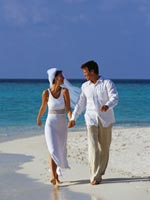 Paradise Coast Living