Florida Crackers
Exploring the Legacy of Florida Crackers: Heritage, Lifestyle, and Celebrations
Discover the captivating history of the Florida Crackers, a distinctive community that has left an enduring impact on the Sunshine State. Unveiling the origins of the term "Florida Crackers," we delve into their historical journey, delve into the characteristics that define an authentic Florida Cracker, and explore the remarkable lifestyle they have upheld for generations.
The Origins of the Term "Florida Crackers"
The intriguing term "Florida Crackers" has its roots in the state's early settlement period. With theories attributing it to the sound of cattle whips cracking through the dense Florida wilderness or to the term "crackerjack," denoting skillfulness, this label came to symbolize the resilient pioneers who forged a path in the challenging Floridian landscape.
Tracing the Arrival of Crackers in Florida
Florida Crackers, with Spanish and British origins, made their entry in the 18th century, establishing their homes amidst the untamed expanses of the region. Their adaptability, determination, and profound connection with the land marked the genesis of a lifestyle that endures to this day.
Defining Characteristics of Genuine Florida Crackers
Genuine Florida Crackers possess distinct traits that set them apart. Anchored by a strong work ethic and self-sufficiency, they thrived in a demanding environment. Their straightforwardness, communal bonds, and resourcefulness have been passed down through generations, preserving the essence of the original Crackers. 
The Resilient Cracker Lifestyle
The Cracker lifestyle pays tribute to the resilience of these pioneers. Primarily cattle ranchers, they exhibited prowess in herding cattle through Florida's rugged terrains. Their modest "Cracker houses" with steep roofs and wide verandas were crafted to withstand the subtropical climate. Reflecting resourcefulness, Cracker cuisine embraced local ingredients, resulting in flavorful dishes.
Celebrating Cracker Days: Tradition and Festivities
Marking a significant facet of Florida's heritage, Cracker Days celebrations unite communities and honor their roots. Events such as the "Cracker Day Rodeo" are a vibrant display of rodeo prowess, cattle herding demonstrations, and traditional crafts. These festivities underscore the enduring impact of the Cracker legacy.
Preserving Heritage: Florida Cracker Museums and Books
Institutions like the Florida Cracker Trail Museum are custodians of Cracker heritage, featuring relics and narratives from their way of life. Books like [Book Title] offer insightful reads into Cracker life, detailing their history, challenges, and triumphs, further enriching our understanding.
Embracing Cracker Spirit: Florida Cracker Events
Florida hosts a spectrum of Cracker-themed events that beckon enthusiasts and curious minds alike. The annual [Event Name] gathers locals and tourists to immerse themselves in Cracker heritage through engaging activities, educational talks, and hands-on experiences. These events provide a unique gateway into Florida's past. 
The terms "Florida Cowboy" and "Florida Cracker" both refer to distinct historical and cultural groups in Florida's history, but they represent different aspects of the state's heritage and way of life.
Florida Cracker:
The term "Florida Cracker" has deep historical roots and refers to the early pioneers and settlers of Florida, particularly during the 18th and 19th centuries.
Florida Crackers were known for their resilience, self-sufficiency, and adaptation to the challenging environment of Florida's wilderness and subtropical climate.
They were primarily cattle ranchers, herding cattle through the rugged terrains of Florida. Their lifestyle was characterized by a close connection to the land, simple and practical homes, and a strong sense of community.
The term "Cracker" may have originated from the cracking sound of whips used by these settlers to drive cattle. Alternatively, it could have been derived from "crackerjack," signifying skillfulness.
Florida Crackers had a distinct culture and way of life, with their own architecture, cuisine, and traditions. They were known for their resourcefulness, resilience, and no-nonsense attitude.
Florida Cowboys:
The term "Florida Cowboy" generally refers to individuals involved in cattle ranching and herding activities in Florida, particularly during the late 19th and early 20th centuries.
Florida Cowboys were influenced by the broader cowboy culture of the American West, but they adapted their practices to suit the unique conditions of Florida.
The cowboy culture in Florida was influenced by the Spanish colonial era and the arrival of cattle in the region during that time.
Florida Cowboys often participated in cattle drives, managing herds and moving them to different grazing areas. They also contributed to the development of rodeo traditions in the state.
While sharing some similarities with the broader cowboy culture, Florida Cowboys had their own techniques, equipment, and methods due to the specific challenges posed by Florida's environment, including marshes, swamps, and subtropical weather.
In essence, while both Florida Crackers and Florida Cowboys were involved in cattle-related activities and played crucial roles in shaping Florida's history, the term "Cracker" refers more broadly to the original settlers and pioneers of Florida, while "Florida Cowboy" specifically denotes those engaged in cattle herding and ranching during a certain period, often with influences from the broader cowboy culture.
Florida Crackers, with their resolute spirit and dedication to a rustic lifestyle, have left an indelible imprint on the state's narrative. Their legacy thrives through their descendants, cherished traditions, and the appreciation of those who recognize their significance. As Florida evolves, the memory of these pioneers serves as a testament to human resilience and the enduring power of heritage.
CRACKER BOOKS

Cracker Culture is a provocative study of social life in the Old South that probes the origin of cultural differences between the South and the North throughout American history. Among Scotch-Irish settlers, the term "Cracker" initially designated a person who boasted, but in American usage, the word has come to designate poor whites. McWhiney uses the term to define culture rather than to signify an economic condition. Although all poor whites were Crackers, not all Crackers were poor whites; both, however, were Southerners.
FLORIDA ATTRACTIONS


Marco Island Princess / Sunshine Tours, Rose Marina, 951 Bald Eagle Dr., Marco Island FL 34145 | 239-642-5415
The Marco Island Princess is a 90' luxury yacht offering daily Sightseeing, Lunch and Sunset Dinner Cruises. All of our delicious meals are prepared fresh on board for your enjoyment. Our professional and friendly crew will attend to your every need. Two full service cash bars serving up all of your favorite drinks! Also available for Weddings and Private Charters. Marco Island's most unique dining experience!
Visit The Marco Island Princess - Marco Island, FL
---


Go Cats On The Water - Port Of The Islands, Naples, FL | 239-748-4099
Marco and Naples Most Exciting Boat Tour. Explore the backwater and mangroves for an unforgettable adventure in Southwest Florida. Everglades Backwater Sightseeing Eco-Tours in our safe, and easy to drive boats. Choose a 75 minute or a 3 hour tour. Our custom Go-Cat boats are fun for all ages and can easily be operated by both younger adults and seniors.
GoCatsOnTheWater.com - Naples, FL
---


Avi's Water Sports Jet Ski Adventure Tours, Caxambas Park, 909 Collier Ct., Marco Island, FL 34145 | 239-777-9873
Avi's is a family-owned business that offers some of the most exciting dolphin jet ski tours and jet ski rental adventures on Marco Island. You are invited to take an exciting journey with Avi "The Dolphin Whisperer" and take home a complimentary flash drive of photos from your adventure. Bring the family and make lasting memories. Contact us to book your dolphin Jet Ski tour.
Avi's Water Sports & Jet Ski Adventure Tours - Marco Island, FL
---


Naples Bicycle Tours, Naples, FL 34113 | 239-580-7960
Naples Bicycle Tours provides a unique opportunity for visitors and residents to experience Marco Island, the Natural Florida Everglades, and Historic Old Naples up close and personal, on a bicycle. All bike tours include everything needed for an amazing bicycling adventure: custom-fit cycle, helmet, drinks, snacks, and a certified FL naturalist guide.
Naples Bicycle Tours - Naples, FL
---
CRACKER ART & GIFTS

Contact Us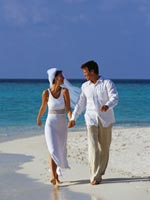 Paradise Coast Living